Check out the great things you can win with October's newsletter! Sign up at the bottom of this post if you haven't yet signed up for access to exclusive content, free chapters and the chance to win great resources.

But God by Chris Haines – 5 copies available to win! Available to those in the USA only.
www.butgod.co.uk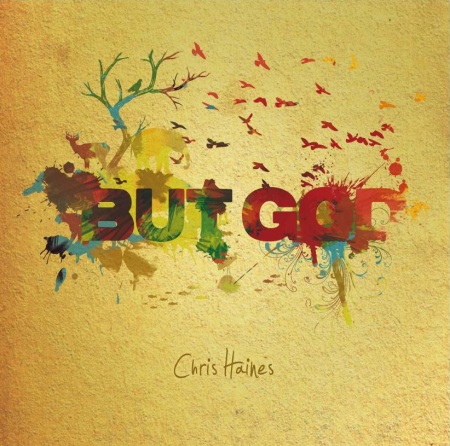 Review of "But God" by Lex Loizides…
"The best worship album I've heard in years!! Seriously! At last! At last there's some fresh inspiration out there! Someone pressed this CD into my hands at a conference a couple of weeks ago and I expected the ordinary. But what I got has completely taken me by surprise. This is, without doubt, the freshest, most beautifully crafted, musically as well as theologically, satisfying worship CD that I've heard in years. There are no CD reviews on my blog (Church History Blog) but I may break the pattern for this one.
So far I've had to play it at least once every day. There is some superb delicate guitar work, great lyrics and brilliant melodies. And just a word of advice: don't buy it first and foremost to find new songs for your worship team to play in church, buy it to enrich your own soul and then take it from there.
Five stars from me."
Defiant Grace by Dane Ortlund – 3 copies available to win! Available to those in the USA and UK.
www.epbooks.org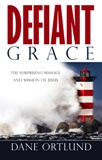 When God-in-the-flesh showed up twenty centuries ago in Palestine, the religious PhDs rejected him and the prostitutes and social outcasts flocked to him.  Why?  Because the open welcome of divine grace that Jesus offered, open to anyone who would simply leave their moral resume at home, is not predictable. It is not safe. It is defiant.
In this book, Dane Ortlund reflects on this defiant grace as it uniquely emerges in each of the four Gospel accounts.
'Dane Ortlund can flat-out write. He's is a craftsman of prose, and more: he writes with theological discernment and an eye for heart application. To read this book is to have a surprising encounter with the Savior. Dane walks us through the four gospels, highlighting Christ's astonishing words and actions-actions never more astonishing than at Calvary. More than anything, as I read these pages I was reminded of the Savior's stunning love for me and of his defiant grace-grace that is shockingly unmeasured, vast, and free.'  – C. J. Mahaney, President, Sovereign Grace Ministries
Zeal for Godliness – Devotional mediations from Calvins Institutes – 3 copies available to win! Available to those in the USA and UK.
www.epbooks.org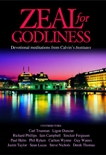 With contributions from Sinclair Ferguson, Ligon Duncan, Carl Trueman, Phil Ryken, Guy Waters, Richard Philips, Derek Thomas and other noteable Christian leaders, this book of modern devotions based on Calvin's timeless Institutes again gives ordinary people access to the faith building truths of a timeless masterpiece.  Challenging yet easy to understand, they come in a day by day format that will build your faith brick by brick.
'John Calvin's Institutes easily stands as the greatest work by the greatest theologian of the Church. Outside of the Bible itself, this magnum opus remains to this day the finest masterpiece of Christian literature ever written. Zeal for Godliness is a collection of some of the finest minds in the Reformed world who write to make Calvin's work, the tour de force of the Reformation, more accessible to the modern reader with eye-opening explanations and life-changing applications.'
  – Steven J. Lawson, Senior Pastor, Christ Fellowship Baptist Church, Mobile, Alabama
Higher by Phatfish – 4 copies available to win! Available to those in the USA and UK.
http://www.phatfish.net/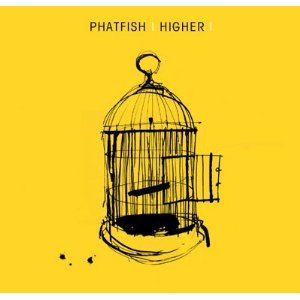 Phatfish have made an impressive impact on the UK Christian music scene for the last decade. Live they have led thousands in worship at all of the major UK festivals including Newday, Soul Survivor and Spring Harvest, sharing stages with artists that range from Matt Redman to Delirious. They have also toured in the US, Canada and Europe.
In the studio they have clocked up 10 widely acclaimed albums and are responsible for the worldwide hit 'Holy Holy, Lift Up His Name' and more recently the anthems 'There Is A Day' and 'Amazing God'. They feature on numerous compilation albums, often in partnership with premier publishers, Kingsway Music.
Since their formation in 1994, Phatfish have held firmly to their original aim: to write, play and record songs that glorify our amazing God and communicate His love and His purpose for us.
–
We are already gathering a great bunch of giveaways for next month. If you know a Christian marketer who wants to get involved, please ask them to email adrian@adrianwarnock.com. We are open to give away other free stuff too!
While it is not a requirement, it would be greatly appreciated by our publisher friends if you could review your free book on your blog, Amazon or another site. Please let us know on adrian@adrianwarnock.com if you do review the book, with the URL and we will post a link to your review on adrianwarnock.com.
If you've not yet signed up to the newsletter, it's not too late! You can sign up here: