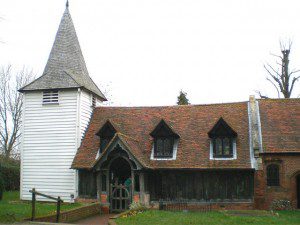 Many people love Jesus, but are less impressed with the church. If you are searching for a church but are unsure where to start, I hope this post may help you. If you are in a church, please think about how you can make it easier for people to find the right church for them and offer more tips below in the comments section. In the good old days if you were looking for a church you generally knew what kind of church you wanted by the denomination that you had grown up in. Today you could walk into a Baptist church in one town and it would have more in common with a Presbyterian church in the next one! So, selecting a church can pose something of a challenge. It is important to realize for those of us who are fortunate enough to live in either the USA or the UK that despite all the talk about declining church attendances we are usually spoilt for choice. There are many parts of the world where the challenge would not be "which of these 20 churches in my city should I join?" but instead finding a single church within less than a couple of hours of driving or more. I think there are a number of questions that you can ask yourself, and then ask a prospective church. You shouldn't just ask all these questions, you should also think about which of them are most important to you. So after answering them, why not re-order the list in your own personal priority, and perhaps add a couple of others. Then, when you are checking out churches you can find out where there is a match or mismatch between you. Just like exploring a possible relationship, you should probably not ask every question on this list on or before your first "date"! I do think it is very important that you do not approach this too much like a consumer. It is almost certain that, just as in looking for a partner, you will not find the "perfect match." But because you have written a list, you can think about whether or not the differences really matter to you after all. It is way more important that you go to a church than that you go to the "right" church!
Do I want a traditional service or a more informal one? The worship wars may seem passé, and you may well be willing to compromise a bit on this, but if you are looking for all hymns, and all you get is country and western choruses you will struggle!
Do I want a church where hand-raising and/or clapping is required, encouraged, tolerated, or frowned on? Obviously this is a challenge if you are on a very different perspective to the church on this point!
Do I want a church where gifts of the Spirit are rejected as not for today, accepted in theory, or practiced regularly? If you are a raving charismatic like me, do bear in mind that the Sunday service may not be a good reflection of how charismatic a church really is. Ask them about their prayer meetings.
What opportunities am I looking for to serve in a church? As not what your church can do for you but what you can do for your church!
Do I want a church which baptizes believers only or which christens babies?
Do I want to go to a church that is part of a traditional denomination, in a family of recently planted churches, or is totally independent. Try to ensure that the church at least has some good relationships with other churches and doesn't think it is the best church in the world "What other churches are you similar to?" is a good question to ask.

Do I want to attend a large church or a small one? It is important to be flexible on this, after all every large church once started as a small church, and isn't the point of being a Christian to want to share the message with others? But, having said that, if you are used to being in either a very large church or a very small church it will take some adapting to make the transition. Be aware of this, and if you are trying out a much larger church than you are used to, make sure you join up with a small group early on and make every effort to actually connect with people (Even in the most welcoming large church you will be able to sneak in and out without anybody talking to you if you try hard, which is actually one reason many people like it!)
Do I want a multicultural church or one where everybody is like me?
Do I want a church that prefers John Piper or Rob Bell? (or add your own favorite well-known preachers here, this is probably one of the most revealing questions to ask!)
Which version of the Bible do I want to hear read?
What do I think about the important doctrinal debates of today? How much do I need to find a church that agrees with me on subjects like gender roles,homosexuality, the gifts of the Holy Spirit, Calvinism, hell and salvation, and evolution. You may well need to be prepared to compromise on some of these points.
Once you have an idea of what kind of church you are looking for, there are several ways to find one. 1. Ask a friend The best way of finding a church is one that you have probably already explored: word of mouth. There is nothing like a personal recommendation. Ask around, and ask your friends to ask around. If you have exhausted your offline and online social networks, I can offer the next best thing to someone you know helping you. I intend to keep this post available on the blog, so if you are looking for a church, why not add a comment below, who knows maybe I or one of my readers might be able to help you. To that end, if you are willing to help out people looking for a church please do check back here from time to time. In the not too distant future we should be able to subscribe to a comment feed, hopefully. If your comment here hasn't had any replies in a few days, @ me on Twitter and I will retweet your request for a church recommendation. Of course, the only issue here is that the people offering you recommendations of churches might not have the same idea of church as you do. But, I suppose if you and the recomemnder are both readers of my blog or Twitter stream, you are more likely to be looking for similar things in churches than someone with whom you have nothing in common. 2. Check a list from a denomination or group of churches If you know what denomination or family of churches you are looking for you can visit the website and search for a church. Here are some examples. You might want to compare notes with searches suggested under point 3., especially if you are looking for an evangelical church. This is not a complete list, but feel free to let me know of major ones I have missed off: Denominations
Families of churches
3. Check a list of churches from different denominationsThere are several websites that have a list of different kinds of churches. If you are part of a church, I do encourage you to please ensure that your church is listed on as many of these sites as possible and relevant to you. Unfortunately, none of these sites have anything like a complete list, so if you know a great church and its missing from one of these lists add it even if you are not a member! Where allowed by the sites below, please also don't be shy to share a review of any church you have attended. If you know of another helpful site that lists churches which I have missed, let me know.
Lists of Evangelical Churches
Before you visit a churchHopefully by now you have a short list of a few churches in your neighborhood to consider, it may be a good idea to do the following:.
Visit their website, and see how much you can find out about them. You might be surprised how many of the questions above you can answer without even leaving your home.
Call the church office and have a chat. Don't give them an interrogation, but most of the time anyone answering the phone for a church should be more than happy to tell you a bit about it!
Listen to an online sermon from the church if available.
Check their reputation. Google the name of the church to see if there is anything online about them (beware that lies can be posted online, however!) and more importantly ask around what people think of the church if you know any Christians in the city.
On the day you visit
Arrive slightly early and observe the atmosphere of the church as people arrive
Be willing to talk with people. Feel free to ask some questions but don't bombard the steward with complex theological issues!
Ask yourself if you feel comfortable here. If not, ask if that is necessarily a bad thing!
Can you imagine yourself growing as a Christian in this church and making friends here?
Beware of making a snap judgement. This Sunday may be far from typical. Generally it takes at least three test Sundays before you can really be sure if this is a good match.
Ask God if this is the church he is joining you to
There are some other articles thatgive advice about how to find a church, you might find some of them helpful:
Other people's storiesHave you a story to tell of how you found a church? Blog about your own experiences, link back here, and we will add you to the list below: