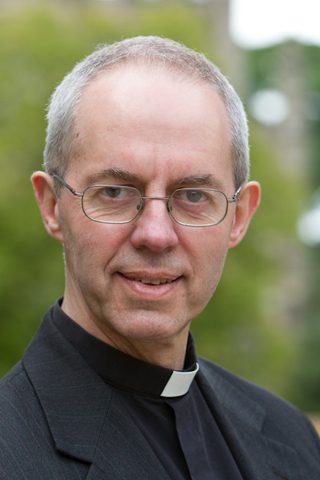 Today they have finally confirmed that the current Bishop of Durham, Justin Welby will become the next Archbishop of Canterbury, head of the Anglican church worldwide. My Church of England Evangelical friends are no doubt very pleased, but we must not underestimate the challenge Welby has ahead of him.
The phrase "Bishop of Durham" still sends a chill down the spine of older evangelicals in the UK like me. One of the previous incumbents was infamous, and was so liberal he would not have been a Christian by my definition. More recently N.T.Wright held the position, and we were all glad that he believed in the resurrection of Jesus! Wright resigned as Bishop because he decided to focus on his academic work.
Welby had stepped into Wright's shoes only a few months ago, but had already made a mark for himself in the UKs second chamber, the House of Lords, where he had been outspoken about the sins of bankers and payday loan sharks. His past as an ex-oilman also fascinated the press.
At the press conference announcing his appointment as Archbishop, Welby said, "My initial reaction was, 'oh no'! It's something I never expected. And the last few weeks have been a rather strange experience, to put it mildly." Reuters
In 1983 Welby lost his 7 month old daughter in a car crash, and began
attending an Alpha Course
at Holy Trinity Brompton where he encountered God,
became a lay leader
, and felt a call to ministry.
Welby faces some massive challenges as the Anglican Union continues to threaten to tear itself apart on a range of different issues. He immediately on his appointment pinned his colors to the mast as in favor of Women Bishops, a development that now looks even more likely to be passed at an assembly later this month.
On homosexuality, Welby has stated
"We must have no truck with any form of homophobia, in any part of the church . . . I support the House of Bishop's statement in the summer in answer to the government's consultation on same sex marriage. I also know I need to listen very attentively to the LGBT communities, and examine my own thinking prayerfully and carefully.

I am always averse to the language of exclusion, when what we are called to is to love in the same way as Jesus Christ loves us. Above all in the church we need to create safe spaces for these issues to be discussed honestly and in love."