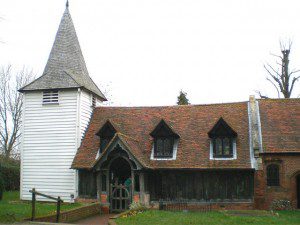 The new intolerance is clothed with the language of promoting equality. Yet it seems religious groups are less equal than others. In this article I will outline a worrying pattern that hints at the possibility of a secret UK government plan to weaken, and eventually close, religious schools.
More Coverage:
Independent Christian school Releases Details of Closure Threat
Has the UK government breached the Human Rights Act in recent school regulations?
Christian and Jewish schools in the UK have been reporting worrying examples of what can only be described as harassment by the official schools' inspection body, Ofsted (The Office for Standards in Education, Children's Services and Skills).
To understand the recent allegations of governmental religious intolerance, one needs some background on the so-called "Trojan Horse" scandal. This was described as a secret plot to Islamize secular state schools in Birmingham. Secular head teachers were apparently forced out of certain schools, with a goal of creating what was effectively a Muslim school.
These events and the appointment of a counter-terrorism expert to investigate them were already controversial, as the very different reports of the Guardian and the Telegraph demonstrate. The official report of an investigation into these events can be seen here.
Some have suggested that as a result of these events other Muslim schools are being unfairly targeted elsewhere in the country (see this Daily Mail article). I did reach out to the UK's Association of Muslim Schools for a reaction to this article, but have not so far received a reply.
As a knee jerk reaction the UK government made some changes to the regulations for independent schools, which it also stated will be applied in the future to state schools, both religious and secular.
It should be noted by my non-UK readers that in the UK all schools are regulated to some degree by the government, but the relationship with independently-run schools is different than with state-funded schools. Some state-funded schools are actually run and governed by religious bodies, and in some cases those schools are run according to a religious ethos, but still regulated and paid for by the state.
It seems from the cases reported below that the new regulations are now being applied to all schools, by arrangement with Ofsted, although technically they have not yet been released.
The regulations can be found here and are based on the 2010 Equality Act. Essentially they require schools to "actively promote" equality with respect to the protected characteristics set out in the Equality Act 2010. Those characteristics are:
age
disability
gender reassignment
marriage and civil partnership
pregnancy and maternity
race
religion or belief
sex
sexual orientation
It hasn't taken long for these amended regulations, which on first glance may seem harmless enough, to have prompted what one can only hope were unintended consequences.
Ofsted appears to some observers to have suddenly increased the number of their inspection visits taking place at orthodox Jewish schools, and the schools concerned have expressed grave concerns. Schools visited by Ofsted are "reporting a campaign to challenge their religious ethos and attempts by inspectors to impose secular culture and values on students."  They claim that inspectors are creating "a climate of hostility designed to unsettle the pupils."
Mr Jonathan Rabson, Executive Director of NAJOS (The National Association of Jewish Orthodox Schools) said: "This confrontational approach by inspectors is a worrying trend that has never been seen before in the history of the UK Jewish community and we fear that this suggests a shift in policy towards faith schools . . . Ofsted inspectors have asked hugely inappropriate questions and bullied the pupils into answering insensitive and anti-religious questions."  (Source: Press Release NAJOS 8 October 2014.)
It seems that if these reports are accurate, the inspectors paid no regard to the fact that these orthodox Jewish children were being raised in a very conservative manner, to not interact with those of opposite gender, and to not have TVs or Internet devices. The idea that a young child from such a sheltered background should be asked whether they had a boyfriend or girlfriend by a stranger is preposterous, and frankly bordering on being abusive towards such young children.
NAJOS claims "30% of maintained Jewish secondary schools have received unannounced visits from Ofsted, and many of our independent orthodox Jewish schools have also received no-notice inspections."  This seems like clear evidence of discriminatory targeting which, unless there really was good cause, surely breaks the very Equality Act these regulations were designed to protect!
It is unsurprising in such circumstances that the Jewish community fear anti-Semitism may have played a part in these decisions. (Source: NAJOS Letter to Nicky Morgan re inspections – 24 September 2014.) The 30% figure is disputed by Ofsted. (Source: Full Response from Ofsted re letter to DfE.)
The Guardian reports further on these allegations here.
Ofsted replied to the allegations concerning Jewish schools as follows:
"We have written to NAJOS to respond to their concerns and to assure them that Ofsted has not been disproportionately targeting Jewish schools for unannounced inspections. Nor are we questioning Jewish values and ethos. 

"Inspectors must, however, ask questions that probe the extent to which pupils are prepared for the next stage in their education or for employment and for life in modern Britain. Inspectors are asked to use age-appropriate questions to test children's understanding and tolerance of lifestyles that may be different to their own. Please note that a meeting has also been arranged with NAJOS to discuss their concerns."
A NAJOS spokesman I approached replied to the Ofsted statement as follows:
We are not reassured by Ofsted's response. We are still very concerned by: 





– Ofsted's lack of understanding and sensitivity to the context and ethos of  

orthodox Jewish schools, e.g. scheduling an unannounced inspection of a 

primary school on the eve of the Jewish New Year (Rosh Hashanah) and 

visiting a secondary at the very end of term when the 6th form are not 

present and then criticizing attendance levels 

– The inappropriate questions used by Ofsted inspectors, apparently with a drive to impose a secular agenda which challenges our religious views and principles. 

– The interpretation of fundamental British values by Ofsted which appears  to demand that schools "actively promote" other faiths, and are not satisfied with "respect for and tolerance of other faiths" which is at the expense of the school's own faith agenda. 
A similar pattern is also being claimed by some Christian schools, both independent and state-sponsored. A Catholic state-funded school was accused earlier this month of not doing enough to teach their children about how to prevent extremism and radicalization. In this case Ofsted withdrew the report for "quality assurance."  (Source: Guardian and Ipswich Star.)
The Christian Institute has written an e-mail to the Department for Education, which I have permission to share here. They cite two other cases, for which unfortunately they are not prepared to mention specific names. They point out they believe that the new regulations, and the way they are being interpreted, are not consistent with acts governing the right of religious schools to "primarily" teach their own religion during Religious Education.
One Christian school was apparently told that although it celebrates Eid and Diwali, it did not do enough to "celebrate the rich religious and cultural diversity within the school."
Many religious schools still see the Assembly as an act of worship, something that was common in my youth even in secular schools.  I remember singing Christian hymns at school. I also believe that even back then, the few children of other faiths were given the option to sit out religious assemblies if their faith meant they could not participate in an act of worship.
It is in this context of Assembly as an act of Christian Worship in a church school, that we hear allegations that a school was threatened with closure if it did not invite ministers of other religions, such as imams to lead these sacred moments and pray.
Most Christian parents would have no objection to their children learning about other faiths. Many would even have no objection to them learning about it from imams. Where there would be a strong objection, which I am sure would be shared by many from other faiths, is if children would be forced to be part of an act of worship in a different religion.
Clearly we need more information about the two anonymous cases cited by the Christian Institute, but all these cases together do pose worrying questions about the government's attitude to faith schools moving forward.
In response to the Christian school allegations,  an Ofsted spokesperson said:
"Ofsted does not recognize this allegation and we are keen to look into this matter. Unfortunately, the Christian Institute has declined our requests to provide the name of the independent school to which they refer, and we have written to them to ask for clarification. We are not aware of any Ofsted report about an independent Christian school that makes reference to requiring leaders to invite clerics of other faiths to lead assemblies. 

 "Ofsted and the approved independent school inspectorates check independent schools against the standards set by the Department for Education. Within these standards, all schools must teach tolerance of those of other faiths and take steps to prepare their pupils for life in modern Britain.

 "Ofsted does not have the power to close independent schools."
This reply by Ofsted is a little disingenuous on two counts. Firstly, the media has never suggested that the comments found their way into a final report. Indeed, and this is only speculation on my part, but I do wonder if the reason for the reticence of the school to come forward is because the report is not yet finalized. It is also very possible that the comments were made verbally by an inspector. It is hard to investigate the facts further at the moment. I have asked Christian Institute if the school would be willing to speak with me on condition of anonymity but they declined.
Secondly, although Ofsted itself doesn't have the power to close down an independent school, the Department for Education very definitely does, and it would be guided by Ofsted reports suggesting a school had failed in its duty in some way.
It seems to me that at minimum these recent trends are consistent with a further progression of the steady march towards a future where the militant secularists will succeed in their goal of eradicating all expressions of religion from British schools. I wish we could build a future of true tolerance for all, where difference is welcomed and accepted rather than suppressed.
UPDATE
Ofsted has responded to this article as follows:
"We do not target schools simply on the basis of faith. Ofsted has inspected some state-funded and independent Jewish and Christian schools without notice recently, as well as some independent Islamic schools. All were selected for inspections on an individual basis, and regardless of their faith. No conclusions can or should be drawn about a trend or pattern.

"Ofsted chooses when to inspect a school on the basis of its performance and the length of time since the last inspection. Sometimes schools are selected for inspection because complaints have been received about them, or because the curriculum information on the school's website required by statute is incomplete.

"We only inspect independent schools at the request of the Department for Education, checking those schools against the standards set by the Department for Education."
Interestingly they do not comment on whether they have a desire to restrict religious schools further from actually being religious, and perhaps even close them. We will watch future developments with interest.
Over to you:  Have you any experiences related to this story, or comments to make?
Please feel free to comment below or contact me on email if you wish to remain anonymous at adrian@adrianwarnock.com
More Coverage:
Independent Christian school Releases Details of Closure Threat
Has the UK government breached the Human Rights Act in recent school regulations?