Cracks In The Foundation: Why American Evangelical Christianity Soured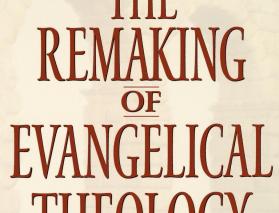 Chuck Redfern: "It's time for evangelical myth busting. I say that as the not-so-secret secret unravels: White American Evangelical Christianity has plunged into a theological, spiritual, and moral abyss. Many claiming the evangelical label laud an obviously decadent president while jettisoning the movement's time-honored convictions: Lifeway Research found that majorities believe the Holy Spirit is an impersonal force, that Jesus was a created being, and that family worship is an acceptable swap for regular church attendance.
I gladly pinned on the evangelical badge in the early 1980s as liberation's insignia. The term signaled a more ecumenical, gracious, and intellectually viable species of back-to-the-Bible Christian. Wesleyan-oriented nineteenth-century evangelicals pushed for reform. They advocated abolitionism; they intentionally dwelled in slums and befriended the poor; they were the first to ordain women. Now? Not so much.
Two questions: What went wrong and what's the remedy? An inevitable third question flows from the second: Should we fight to preserve the evangelical tag or was Russell Moore right in 2016: "In many ways the word itself is at the moment subverting the gospel of Jesus Christ.""
Copy and paste this URL into your WordPress site to embed
Copy and paste this code into your site to embed