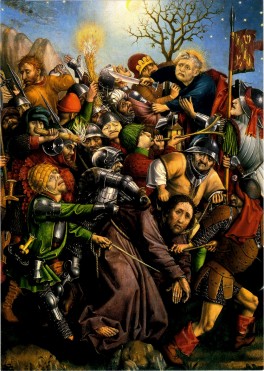 And they took offense at him (Mark 6:3)
Mark is talking about Jesus here. And the passage begins with the detail that Jesus has just returned home, after healing the woman who has been bleeding for many years and the rabbi's daughter, whom many thought was dead. Now he's in his home town synagogue, and they are really pissed. How could a fellow they have known since he was a scrape-kneed kid with missing front teeth do such things, and get crowds falling at his feet and – you know the mood they are in – what the hell is going on??
They turn him out. Out of what is familiar and dear to him. Out of the pew he sat in every Sabbath day with his mother and father. Out of their hearing. Out of their goodwill. Out of all that has been home for him in his tradition. They're not hearing a sermon from the likes of him, no way!
And he said, Prophets are not without honor, except in their hometown, and among their own kin, and in their own house. And he was amazed at their unbelief.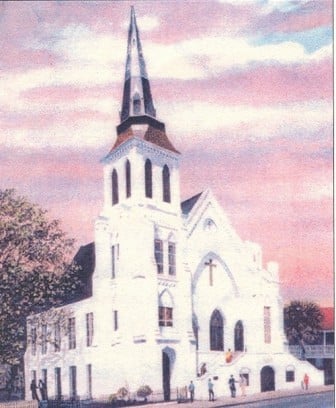 Last Wednesday night, the AME Zion congregation that worships in the Meeting House in the small town where I also preach to an all-white congregation, held a service of Prayers for Healing in Our Land, for Charleston and for us. The little church was full on Wednesday, and there were a lot of white people there, but only two were from my congregation. An AME bishop, who happens to be the cousin of the AME Zion pastor, spoke openly and eloquently about the pain and weariness black people are feeling now.
This morning, after church, two people told me they would rather not have much attention given to this event. One, a mother of three, said her children don't see any black people in this town and she would rather not have any emphasis on race in their lives, and she does not allow them to watch the news. The other, a man who travels widely in the world in his work, said he thinks the event has become too political, focusing on race instead of tragedy. He blamed the media. When I said, But the fellow who did the shooting said he wanted to start a race war, and used racial slurs before he shot them, he dismissed this message as the screed of the violent, likening him to terrorist shooters who deliver anti-American rants. He sees the shooters as individuals, terrible ones, without links to the rest of us.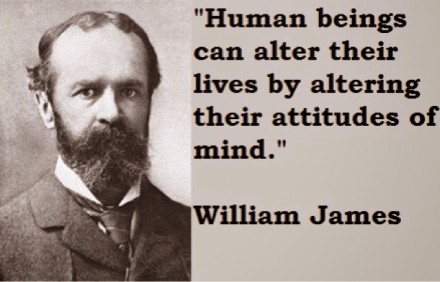 Hometowns are often fickle things, and Jesus' observation about there being no honor for prophets there is a well-worn adage, attested to by many. But I wonder what it means that, even with a black church worshipping in its beloved old church building for ten years now, there is no sense this is their home town, and no sense that what happened in Charleston happened to us as well as to them.
There are no Confederate flags hereabouts, but we practice and we endure the pervasive forms of northern racism: neighborhoods are segregated, not by law, but by custom and by cost, for most blacks in the north live in inner cities, not suburbs and not small farm towns. And since we live in separate neighborhoods, we have de facto segregation in our schools. And it is still true in New England, as in the rest of the US, that Sunday morning is a segregated time.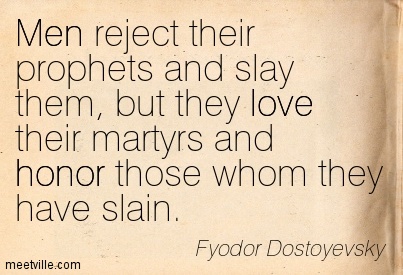 Our two congregations worship together at Thanksgiving and Christmas, on Palm Sunday and Easter, and I've been encouraging that connection, but there is resistance in both congregations. After Charleston, I know in a new way the need black Americans have to worship separately, to feel safe, and to express freely their resentment and their fear. But after Charleston I feel even more than before the need for white Christians to get to know black people as part of the family: the family of the church and the human family. Yet, when good people tell me their hearts and minds are closed to this, I am at a loss for words and for what to do next.
Mark writes that Jesus was unable to do any deeds of power in his hometown because of their resistance. I have that sense of uselessness, in my words and wisdom here. And even more, I have the sense that the road before us will take long years to travel.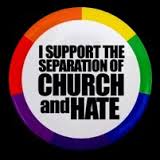 I am even more amazed at the strength black people in America show for the long haul, their determination to keep on walking. A brief video circulated which I posted on Facebook and on Twitter, of the AME pastors walking in procession behind the casket of Clementa Pinckney as it was driven to the arena where his funeral was held. The video shows them walking, three by three, in a line so long it wound down the road and out of sight. It is indeed a long walk to freedom.
And I took it as a symbol of their devotion to Clementa Pinckney, one of their rising stars, and of their steadfastness in the shadow of fear that this fate might one day be their own, and most of all of their faith, that however long it takes, they will arrive one day, in God's sweet time.
I take courage from them, for if they can walk like this, then I can keep on trying to get through to white people, so that one day we, too, can arrive in God's sweet time.
Unbelief is a powerful spirit, as even Jesus knew.
_______________________________________________________
Illustrations:
1. Capture of Christ. 1450. Master of the Karlsruhe Passion. Cologne, Germany. Vanderbilt Divinity School Library, Art in the Christian Tradition.
2. Mother Emanuel A. M. E. Church, Charleston. Image from their Website History page.
3. Poster. William James quote. Google Images.
4. Poster. Fyodor Dostoyevsky quote. Google Images.
5. Poster. Separation of Church and Hate. Google Images.