Blinky & Sal: cartoons for starry-eyed lovers.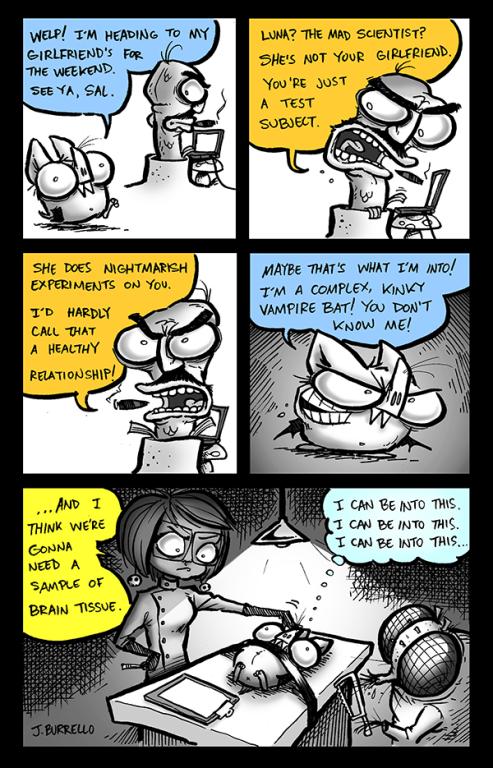 Relationships are hard.
"Listen Morty, I hate to break it to you, but what people call love is just a chemical reaction that compels animals to breed." – Rick Sanchez (of Rick and Morty)
Hormones are funny things. Plenty of decent folk believe that love is a magical concept that transcends all earthly description and must therefore be clear indication of an ethereal realm beyond materialistic understanding. Which sounds an awful lot like an argument from ignorance as well as a non-falsifiable assertion based on a premise lacking coherence or definition.
Even if we strip away all of the magical non-explanations for romantic love and are left only with cold scientific analyses involving pheromones and the evolutionary-ingrained impulse to procreate, it still feels squishy and wonderful. How could science cheapen love? It makes it exciting and alive. For me, anyway.
Whatever you think love is, it has a stronger hold on us than logic does at times.
More cartoons to come! And, yes, Luna shall return in the future.