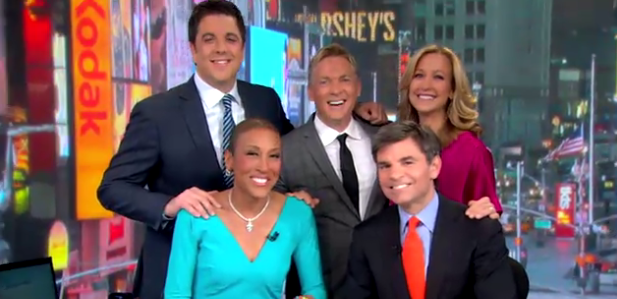 This was wonderful to see.
Robin Roberts returned to the "Good Morning America" anchor desk this morning, five months to the day since she underwent a bone marrow transplant to treat myelodysplastic syndrome or MDS, a rare blood disorder.

"I have been waiting 174 days to say this: 'Good Morning America!,'" Roberts, 52, said in the show's open.

"I keep pinching myself and I realize that this is real. This is really happening," she said. "Faith, family and friends have brought me to this moment and I am so full of gratitude."
Robin looked great and just was so full of joy. It was wonderful to see her back! In case you missed it:
We're all pulling for you, Robin!
Read more on the Faith and Family Channel, fan me on Facebook and follow this blog on Twitter!