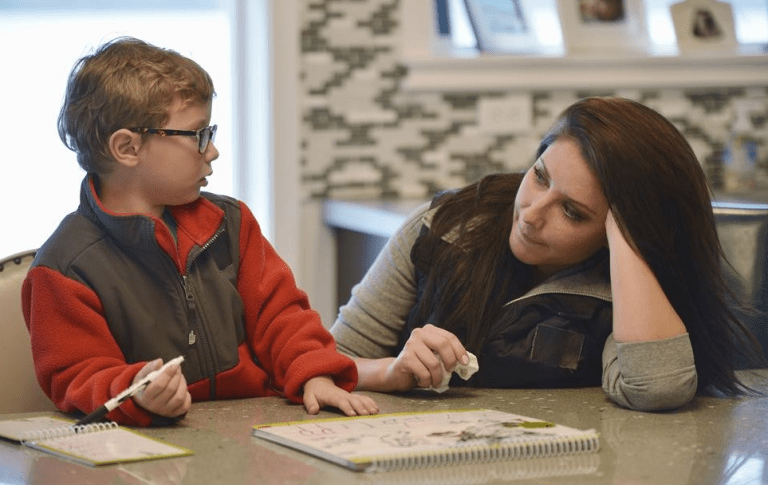 I appreciate all the love and comments I've been getting about my time on Wife Swap – it seemed like many of you really enjoyed seeing Melissa Rivers and me switching lives! Through Twitter and Facebook, I've gotten some questions about the show, so I thought I'd go through a few of them.
In case you missed them:
Question Number 1: "Why didn't you just go on Fashion Police?"
Question Number 2: "Where did you get your cool headboard?"
Question Number 3: "How did you feel when Joan Rivers called your son illegitimate?"
Lastly, some of you have asked how Tripp is doing on the discipline system that Melissa started while she was here.  Actually, we didn't keep that up!  However, you'll be happy to know he's been better about sleeping in his own bed though!
I've been getting him to bed at the same time every night, which is a huge success for us. I've also been better about setting a schedule and actually keeping to it.
Plus, I've been cooking dinner every night for the last few weeks.
I'm still learning how to do this whole motherhood things well.  But I'm so proud I'm actually trying!
Read more on the Faith and Family Channel, fan me on Facebook and follow this blog on Twitter!