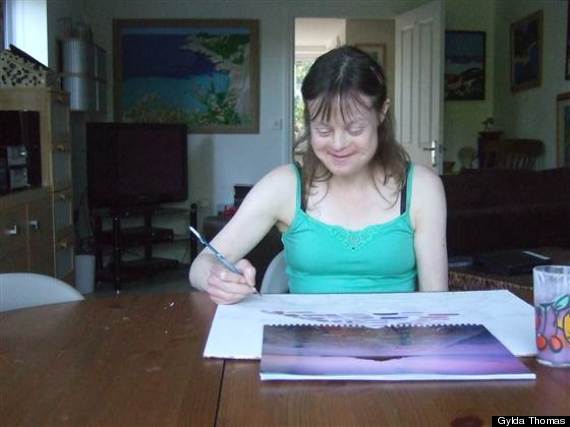 I'm not posting this just because it mentions the "Bristol Balloon Festival!"  (Why haven't I gone to that?)  Check out this sweet story:
Prince William and Kate Middleton usually shirk gifts for special occasions, but they recently made an exception for an artist with Down syndrome, TODAY reported. Tazia Fawley, 43, spent six months crafting a bright painting of children's classic Rupert the Bear flying over a bridge in the Bristol Balloon Festival in England in hopes that the royal couple would accept it and hang it in their home.

After the artist completed her piece, Suzie Moffat, director of Heart & Sold, an organization that promotes artists with Down syndrome, took a photo of it and sent it on to the palace to see if the new parents would be interested in it. Soon after, she received an enthusiastic note from the couple saying they would gladly welcome the work of art.
What an encouragement the royal couple is to families of people with Down syndrome!
Read more on the (new and improved) Patheos Faith and Family Channel!
Also,  fan me on Facebook and follow this blog on Twitter!