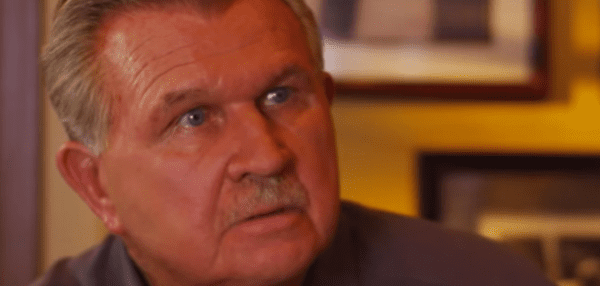 I guess we can see why the Left was out to get Coach Ditka…
The former Bears coach has expressed appreciation for my mom:
"She's a great lady, mother and wife, and that's more important than the (expletive) the media spreads about her," he said back in 2011.
Then, recently, Mom defended Mike Ditka from the "politically correct police" in a great Facebook post when he was skewered over comments he made about the Redskins.
It didn't slow him down.
In fact, he just endorsed Illinois Republican Bruce Rauner in this funny video:
Come on, residents of Illinois.  You can't cross Ditka!
Read more on the Faith and Family Channel, fan me on Facebook and follow this blog on Twitter!