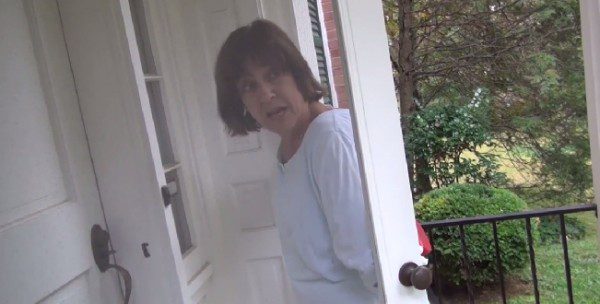 Oh my gosh.Check out what happened when Lois Lerner — the disgraced IRS official — took her dogs for a walk.  A reporter asked her a few questions about why she used her government power to illegally target tea party groups and other conservatives.
Instead of answering — she has no answers, of course, that won't incriminate her — she goes to her neighbor's house and asks to be let in.
Guess what?
Her neighbor won't.
Watch this:
When the man of the house comes around and asks what's going on, he says, "I don't want her in my house."
I think his sentiment is our sentiment.  We don't want her in our homes.  We don't want her in our pockets.  We don't want her in our government.
Thank you, Lois Lerner's neighbor, for speaking for all of us.
Read more on the Patheos Faith and Family Channel, fan me on Facebook and follow this blog on Twitter!