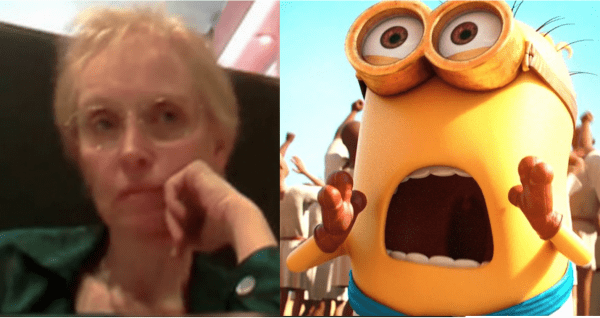 How ironic is it that Planned Parenthood is using a gif of a minion to attack their critics?
Friends who #StandWithPP: Stay strong. The anti-abortion minions want to bully us into silence. That's not happening. pic.twitter.com/Oudi9ePIxF

— Planned Parenthood (@PPact) July 24, 2015
Can you imagine the folks over at Planned Parenthood, wondering how on earth they can spin themselves out of this mess? I know! Let's use cute minions to distract people from the fact that we got caught selling dead baby parts!
Let's just focus here.  Minions are loyal servants who do the dirty work of their masters.  Last time I checked, pro-lifers aren't cruelly wiping out an entire generation of children.  We aren't the ones convincing at-risk mothers that it's better to murder their own child than to have to deal with the "inconvenience" of parenthood.
I think it's much more fitting to call
Planned Parenthood
and its supporters the minions of the extreme Left because they follow the orders and talking points of those who value sexual freedom more than innocent life.
By the way, Universal Pictures, how do you feel about Planned Parenthood co-opting your cute little yellow creatures to defend harvesting and selling of dead baby parts?  I bet those children that never got to draw a breath would've really loved the chance to see the Minions movie.
Read more on the Patheos Faith and Family Channel, fan me on Facebook, follow me on Instagram and follow this blog on Twitter!