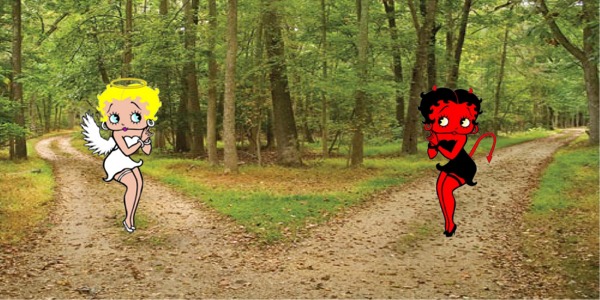 A few months back I had some fun asking questions about a video tour through Hell. One example, "Wouldn't Hell be like a hot tub, and you would get used to it after a while?"
One thing I forgot to ask has to do a little more with those who are lucky enough to make it into Heaven.
Can one get kicked out of heaven?
The traditional apologetic answer has never quite satisfied me. If "free will" (the gift of God that caused all this mess to begin with) continues on, surely someone can willfully do something wrong. And perhaps it doesn't have to be really bad stuff. Want proof? Check out this great comic from deathbulge.com.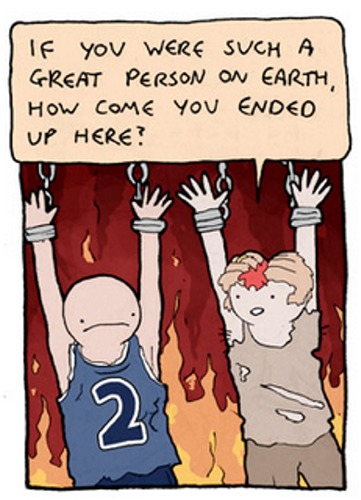 Honestly, I think someone that creative would get some extra "streets of gold" cred.
Subscribe to Richard's New Full: RSS Feed