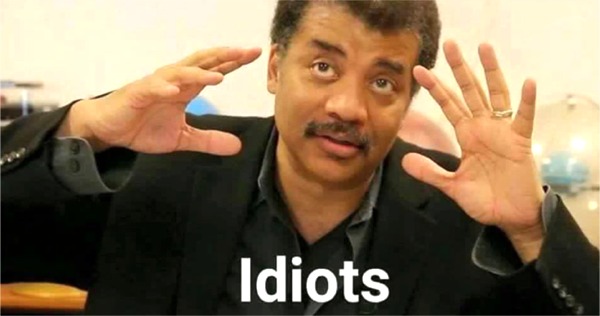 I was pursuing the Atheist Nexus Facebook group this morning and came across this old video:
I've seen this in the past, but it just reminded me that things are getting worse. I swear I can't decide what is real and what is Poe anymore.
Immediately, the crazy Christian radio host who said Satan is targeting churches with Pokemon Go comes to mind. And then there is the preacher who cast demons out of children for playing the game (I'm happy to report that he removed his video after we gave him so much attention).
Does anyone remember the utterly insane views on "
Biblical gender roles
"?
According to the comments on the video, this woman now says it was satire, but in past interviews it seems that it wasn't originally. So, someone, please help restore my hope for the future. She's just making fun of creationists, right? Ken Ham is just punking us, right? Right?
Oh, the humanity!
Follow Richard: Twitter, Facebook, RSS, Newsletter
Photo Credit: Facebook