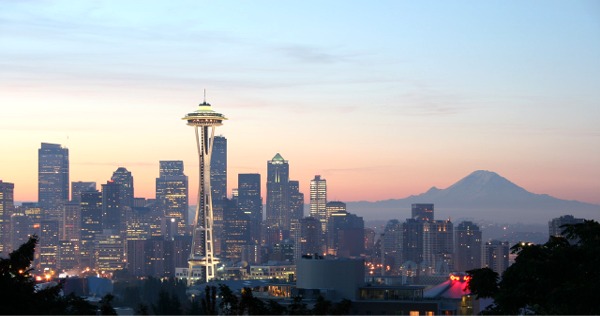 How about some good news?
California, Illinois, New Jersey, Oregon, Vermont, and the District of Columbia have all banned the use of conversion therapy on LGBTQ minors. The cities of Cincinnati and Miami have also banned it independently, and now The Stranger is reporting that Seattle has become the third city to do so.
According to the article:
If mental health providers practice conversion therapy on anyone under 18 years old in Seattle, they'll now be fined $500 for the first offense, and $1,000 for every subsequent civil violation.
City Council Member Debora Juarez, who is a member of the Blackfeet Nation, compared this form of treatment to Native American children who were forced into government schools to erase the cultural identity. She said:
Conversion therapy is the 20th century or 21st-century version of what happened to my people all in the name in assimilation. We were forcibly taken from our families, from our children. I am literally one generation removed from that practice.
To the LGBTQ community she said:
It breaks my heart that we have to pass a law to recognize your humanity. So today, God bless you.
I cannot tell you how happy I am to read this. Through my work at Atheist Nexus, I have communicated with several individuals who endured these gruesome and torturous "therapies." One young woman, in particular, cried with me about her parents standing over her and forcing her to speak in tongues.
Here's to small victories. We have 45 states to go.
Follow Richard: Twitter, Facebook, RSS, Newsletter
Photo Credit: Wikipedia Commons