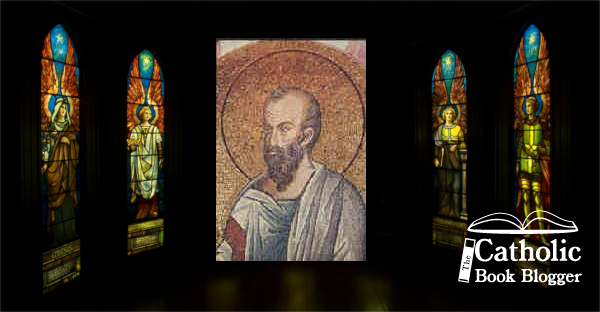 When riots broke out in Thessalonica, the emperor Theodosius furiously ordered that the city should be punished. Thousands died when soldiers were let loose on their own fellow citizens. When Theodosius came home, the bishop, St. Ambrose, refused to let him into church until he had gone through months of public penance.
When the emperor arrived at Milan, he as usual went to enter the church. But Ambrose met him outside the outer porch and refused to let him cross the threshold.
"Sir, you don't seem to understand what a bloody crime you have commit­ted," said Ambrose. "Your rage has settled down, but you still don't understand what you've done.
"You rule, sir, over people whose nature is the same as yours. In fact, they are your fellow servants—for there is one Lord and Ruler of all humanity, the Creator of the universe.
"How will you look on the temple of our common Lord? How will you walk across that holy threshold? How will you hold up your hands, still dripping with the blood of unjust slaughter? How can those hands receive the all-holy body of the Lord? How will you lift the precious blood to your lips, when you in your fury poured out so much blood?
"Go. Do not try to add another crime to the one you have already commit­ted. Submit to the restriction to which you are sentenced with the agreement of God, the Lord of all. He will be your physician. He will give you health."
Theodosius was well learned in Scripture; he knew what belonged to priests and what belonged to emperors. So he bowed to Ambrose's rebuke and went back to his palace, sighing and weeping.
–Theodoret,
Ecclesiastical History,
5.17
IN GOD'S PRESENCE, CONSIDER . . .
Am I tempted to think I'm better than people who are poorer than I am or have less authority?
How does that feeling show itself ? What is God asking me to do about it?
CLOSING PRAYER
Father, you created us all from the same dust. Fill my heart with a desire for justice for all your children, so that I may work for equality for all, an end to every division, and a society built on love and peace.
________________________________________________________________________________________________
Remember to subscribe to my feed so you will not miss a day! This recurring feature at The Catholic Blogger is possible through the cooperation of author Mike Aquilina and publisher Saint Benedict Press. To get your own copy of this book, click below.