Candice Glover was crowned the winner of "American Idol" season 12 last night – and much like her gospel-tinged performances throughout the year, her new single – "I Am Beautiful" – is a declaration of the sense of self-worth she derives from God.
In a way, that message is particularly appropriate in the aftermath of the recent comments made by the CEO of a clothing company whose name rhymes with Schmamerzombie and Glitch. The CEO said he doesn't want uncool or overweight people wearing their clothes.
Those comments fed into insecurities that are already rampant among young girls who feel a lack of self-worth because they don't look like the models they see in popular fashion magazines. Thankfully, there are outlets where these girls and young women can find a different point of view.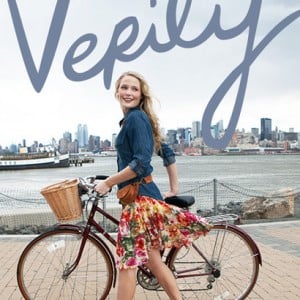 One of them is "Verily" magazine which is launching it's first official print issue this June/July and taking subscriptions now. I interviewed its founders, Kara Eschbach and Janet Sahm, last year about the initiative and how they wanted to start fresh conversations for real women. Those conversations are now starting in full force and will help other young women like themselves realize their inherent dignity and worth.
Another former "Christopher Closeup" guest helping women overcome self-image issues is Maura Byrne, the founder of "Made In His Image." The survivor of an eating disorder that almost killed her, Maura is now helping other young girls who are in the same place she was a few years ago: feeling like they're not good enough, feeling unworthy of love.
And that brings us back to Candice Glover's song, which sends the same message to women that "Verily" and Maura are sending. Sung from the point of view of a woman who is constantly being put down, the lyrcis say, "You say I'll never be good enough / Knock me down / Won't help me up / And you always say the right thing to make hurt / But I don't hear you / 'Cause I'm listening to his words / And he says I am beautiful / And when I fall / It don't matter that I'm not perfect / I am beautiful / I'm not alone / And in his eyes I'm so worth it / I'm worth every tear / And every scar / And even when you say I'm not / He says I'm beautiful."
Candice sings these lyrics with a lot of conviction, suggesting she's been told she wasn't good enough at various times in her life. The fact that the "He" Candice refers to is God was made clear when she sang the song after being named the new "American Idol" last night because she kept pointing heavenward as she was singing. But the emotion of the moment also caused her to go off key a little, so I'm embedding her performance of the song from Wednesday night's show which was much more on the mark, musically speaking. Congratulations, Candice!