Not only is losing a loved one is inconvenient, but for the immediate family members, it's expensive. The grief that loss generates can seem like yet another burden to deal with on top of the arrangements and calculations that need to be made. Especially for those who have absorbed the utilitarian and technocratic mindset du jour, it does little to make the process move along more efficiently.
The inconveniences of bills and funeral arrangements are easier to deal with than that of grief–the solution to those problems can be easily identified, whereas the "solution" to grief is elusive and incalculable, transcending our imaginative and intellective faculties.
I've always been fascinated by how religious folk face the Inconvenience of inconveniences. Throwing God into the mix makes for a pickling conundrum…especially when the one they've lost is young and their death agonizing. Do we implore God to help us "get through it" (whatever that oft-turned to phrase actually means)? Do we pin him against the mat, demanding he show us why he allowed this to happen? Some, on the other hand, will see the reality of unfortunate and untimely deaths as evidence supporting the "death of God" argument.
My most recent experience of one of those untimely/unfortunate deaths was that of a former student of mine who died at the age of twenty in a car accident. Alfahtee's death was particularly challenging for me. He was a no-BS type of kid, meaning if he thought a teacher was bullshitting him, he would either burst out in anger or just leave class. By the time he got to my senior theology class, he had developed quite the reputation for his outbursts.
I'm guessing it was my invitation to my students on the first day of class to tell me if they  ever have a problem–whether it's with the way I teach or if it's just a personal issue–to come and talk to me that made it seem like I was a teacher worth trusting. Soon after cutting several of my classes, he decided to come after school and open up about his many struggles and questions about life. Underlying all of it was an intense desire to understand the ultimate reason behind all things, and above all, to know why God does what he does.
He was raised by his aunt and uncle, evangelical pastors, who instilled a sense of the divine in him since he was young. Most young people in his situation either reject religion wholesale or adopt a naive, sentimental trust in "God's grace." But for Alfahtee, it was this kind of upbringing that generated both his no-BS attitude and his desire to understand God's ways…which for him were organically intertwined with each other.
When I first heard the news of his death, my mind automatically started asking the questions I know Alfahtee would have asked. Why would God allow this to happen? What possible reason could he have for taking away this innocent young man's life? I was determined to hold on to those questions until I found a satisfying answer…and I would immediately reject any sentimental or reductive BS that would fail to account for the magnitude of the sense of injustice and sadness I felt.
The funeral put me face to face with the drama of these questions. It began with upbeat praise and worship songs, and a preacher imploring us "not to be sad, but to rejoice in the goodness of God's providence," and it ended with his mother (who had been absent for most of his life) screaming repeatedly "I need to be with him, why won't You (looking upward) let me be with him!"
Whether one believes in God or not, the reality of suffering puts us in front of the mysterious nature of our existence. We expect love, fullness, and meaning, and we want it to last…but death comes to smack that expectation to the ground. Yes, plenty of people have come up with solutions to this most inconvenient and inefficient problem of dealing with death. But inevitably, we are left with that ultimate question, "why?" Why, God? Why, fate? Why, Mother Nature? Why, murderers? Why, negligent parents?
I can't claim to have an answer right now. But I suppose it's inevitable that during this Easter Triduum…during the recounting of the Passion on Good Friday, I began thinking of Alfahtee's mother wailing over his coffin. I envisioned Mary, her heart being pierced by the fifth sword, at a loss for words (literally, unless you're Mel Gibson) in front of the Mystery of her son's death. Sure, she trusted in "the goodness of God's providence," but not even that could erase the sadness that consumed her heart, as it continued to be pierced by those swords of sorrow.
Her own son, God Himself, cried out to the Father, eloi eloi lama sabachthani, asking that ultimate "Why?" It seems strange, considering he already knew "the answer." So why did Jesus ask "why?"?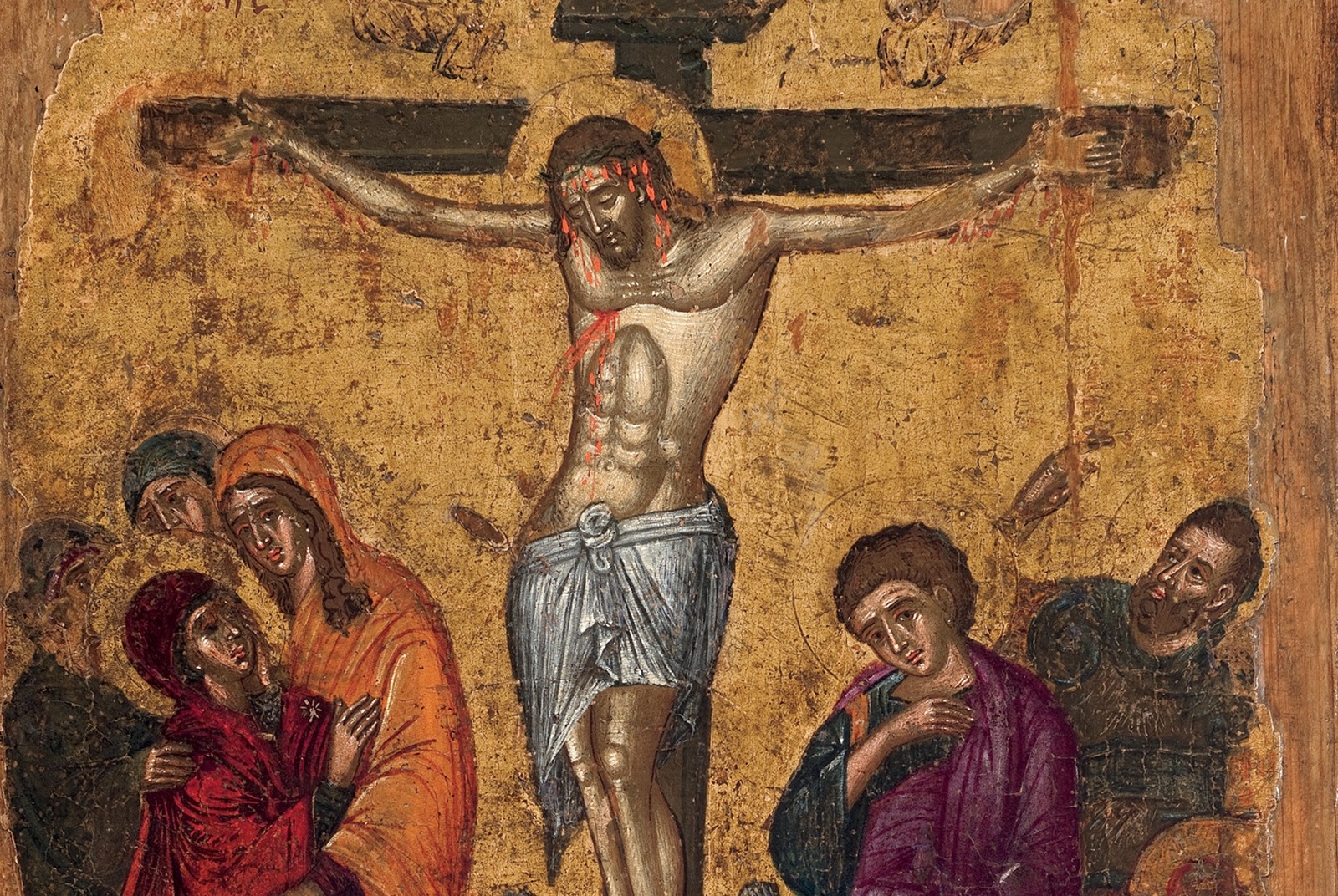 So no, meditating on the Passion has not solved the problem of my grief. But now I join my cry, my sadness, and my question with that of the others. I join in asking the "why?" of Alfahtee's mother, and of his classmates and teachers, I join it to the "why?" of Mary, of the Beloved disciple, and ultimately in the "why?" of Christ Himself.
Alfahtee knew there were no easy answers, and if anyone tried to feed him one, he would vehemently spit it out, I imagine in the same way Christ did the vinegar and gall. And while this may not be a "solution," one response I can legitimately point to is the same one Christ directed us to from the Cross. The community of co-sufferers, those who share in asking that ultimate "why?" together, is the dwelling-place of a Presence which has the power to transcend death–not because it prolongs life, but because it directs our gaze back to him whose Love rose victoriously above the emptiness and BS. Rest in Love, Alfahtee.