This is the edited version of a post previously published on this blog
When I was younger, I associated the "Christmas spirit" with some ambiguous "warm fuzzy" feeling which, by the dawn of Christmas morning, would quickly dissipate into a sense of emptiness and boredom. Christmas never lived up to the hype that its elusive spirit seemed to generate in the people around me.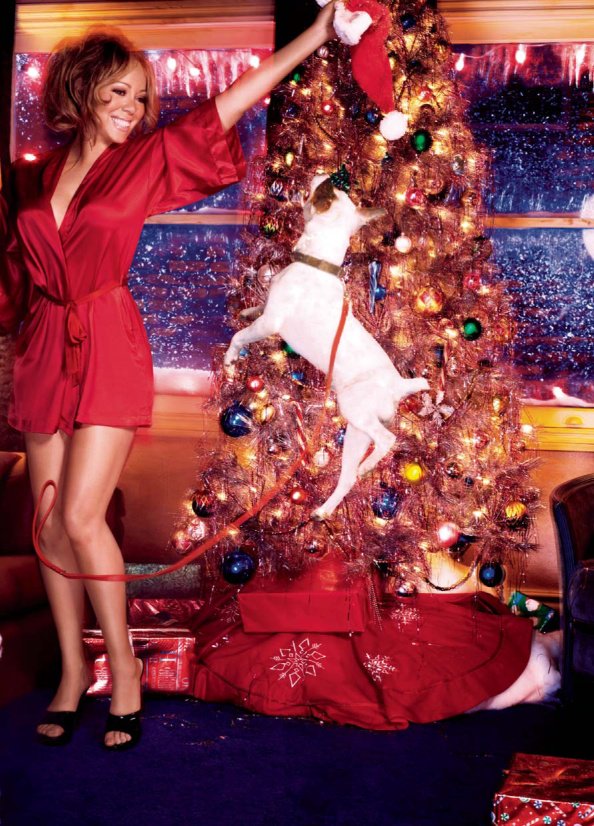 So what exactly is the "Christmas spirit"? The general consensus seems to oscillate between the ideals of unfettered consumerism, moralistic altruism ("it's better to give than to receive"), and sentimental family values ("there's no place like home for the holidays!").
But these ideals are pretty vapid if you ask me. They turn Christmas into a drag…an unwanted nuisance that I can't wait to get over with. Rather than drink the Holiday Flavored Kool-Aid (Limited Edition!) and pretend that this frenzied state of denial and delusional merriment is actually fulfilling, I think it's better to embrace that sense of emptiness and disillusionment that these ideals bring about…because emptiness is what Christmas is (actually) all about! Allow me to explain…
The excesses of consumerism are enticing, for it is often presented as a viable solution to that sense of emptiness and longing that we humans often feel in our hearts. As much as the store windows on Fifth Avenue may be enticing, it's not too hard to see through the emptiness of a proposal that dictates that happiness comes from the amassing of material goods. All one has to do is watch the lives of many a (materially) wealthy celebrity devolve into chaos and destruction.
"The best things in life are free," many say in response to consumerist excess. "All that glitters is not gold." "Money can't buy love." For those who reject the consumerist version of the Christmas spirit, there's always the alternatives of moralistic altruism and sentimental family values to fall back on.
If material items are not an authentic source of happiness, then spending time with loved ones and appreciating their company can be a source of genuine comfort and happiness. Others may find satisfaction in considering the impoverished. True joy is found in giving to those in need, so they say.
But do these alternatives embody the real spirit of Christmas?
Think for a moment about how most churches will wait until Christmas Day to place baby Jesus in his crib in the nativity set. Until then, the crib is empty. The Church presents this to us as a reminder of how we need to prepare our hearts…our hearts which experience longing, expectation, and emptiness in all sorts of shapes and forms…to receive the gift of God's incarnate love in our hearts more sincerely. When we get sucked into this false sense of cheer and warm-fuzziness, it makes it more difficult for us to recognize how empty our hearts are without the presence of Christ…without the Source of infinite beauty, truth, and love, who makes himself known within the humdrum circumstances of daily life.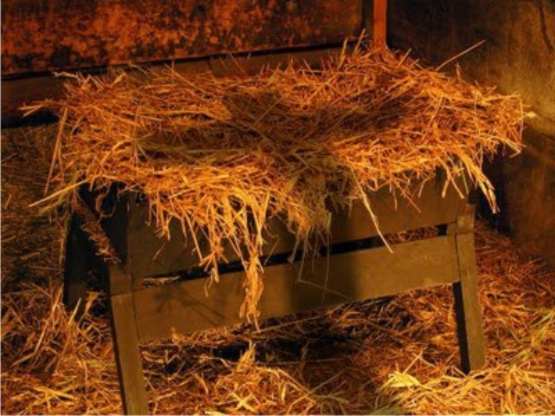 I would argue that the Christmas spirit is not about hoarding more material possessions, but neither is it about giving to others out for the sake of altruism, nor is it about basking in the apparent warmth that radiates from our oh-so-lovely family members. Christmas is a moment for all people to think about themselves-to be selfish, before being selfless. It is a time for us to look at ourselves, at our hearts, at our thirst for fulfillment, and our need to be loved. Christmas is primarily about receiving, before giving anything or thinking about the needs of others. The empty cradle represents our hearts, our broken humanity as a whole, which remains empty, even after all of our attempts to "fill" it, whether by greedy, altruistic, or sentimental means.
True selflessness is not possible without this initial step of selfishness. We cannot give freely to others if we have not received the gift of infinite love…we cannot truly value the lives of others without our own lives having being embraced by the infinite Himself.
While the exchange of material goods, altruistic pursuits, and time spent with family will all continue to play a role in Christmases to come, we ought to allow ourselves to freely express our dissatisfaction with of all these secondary aspects of the Christmas spirit if we are to experience its actual essence. We must allow the empty cradle in the manger to provoke us to see our own hearts reflected in it.
So don't mask that sense of dissatisfaction! Feel free to proclaim: "I don't really like the shoes you bought me!" "I don't really feel like going shopping for that poor kid whose name I picked off the 'giving tree'!" "I rather drink rancid egg nog than spend the afternoon with my obnoxious relatives!" "I want more! I want better! I want the infinite!" This is what opens us up to receiving the true spirit of Christmas.
The day after Christmas, for many, will be a day of boredom, exhaustion, sadness, or even of nostalgia. But for St. Stephen the protomartyr whose feast day is celebrated on December 26th, this day marks the beginning of his eternal happiness, of the consummation of his relationship with He who is infinite love-made-flesh. So as the Christmas spirits leave us dissatisfied, even to the point of wanting to die, we can take solace in knowing that tomorrow we will be accompanied by St. Stephen, who literally died for the Person who claimed to satisfy his infinite longing for satisfaction.