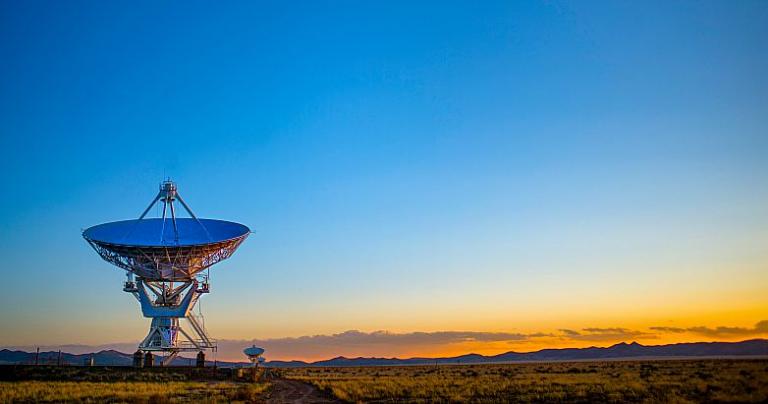 Christian apologists are in a difficult spot. Their "God did it!" explanation is a solution looking for a problem because naturalistic explanations are largely sufficient. What's left that's provably unexplainable through natural mechanisms? God might have been the best explanation for lightning, drought, disease, and other riddles within nature, but science now gives us far more reliable answers. What role is left for God?
God World vs. natural world
Imagine that everything in the universe is natural, and there is no supernatural. What traits of this world are now unexplained for which there had been satisfying answers from Christianity? That is, what have we lost by dropping the God hypothesis?
Of course, no one can disprove "God did it" as an explanation for anything, but, without evidence, that explanation is unfalsifiable and therefore useless. By explaining anything, it explains nothing. If the claim is that God did something, we need evidence.
We can probably all agree that God doesn't create lightning, but then what does God do? Any Christian apologist bold enough to pretend to read the tea leaves only identifies God's actions after the fact. For example, an earthquake hits Haiti, and Pat Robertson sees God's hand in the disaster and interprets its meaning, but it never happens the other way around. These Christian pundits never accurately predict anything interesting. They never accurately say, "Now that the Gay Tolerance bill is law, expect a devastating hurricane to hit Washington DC within 24 hours."
Christians must clearly describe what a God World and a Non-God World would look like. Otherwise, how do we know which one we're in? Apologists admit through their actions that these two worlds would be identical. They claim that we live in God World, but at every opportunity for God to make his existence clear—regrowing amputations, reliably answering prayer, or having a religion with a unified and unambiguous message (rather than tens of thousands of denominations)—they must step in to explain away the fact that God is a no-show. They're left pointing to surprising events, disasters, or powerful emotional experiences, imagining the hand of God despite the fact that, here too, natural explanations are sufficient.
Look at what keeps apologists busy. They're coaching the flock through seasons of doubt, explaining why "Ask and you shall receive" doesn't really mean that, or rationalizing away the Problem of Evil. This is exactly what they'd do if we lived in Non-God World. God is functionally nonexistent—even if he exists, he might as well not, given his impact on our reality. The God that apologists have created is insulated from attack by being indistinguishable from nothing.
Christianity vs. science
Christianity offers answers to life's Big Questions: Why are we here? What's our purpose? What happens after we die? And so on.
The first problem is that Christianity's supernatural claims are based on no good evidence. Second, Christianity's answers sometimes conflict with answers from other religions (which are also based on no good evidence). Why believe Christianity's answers over those of any other religion or indeed believe them at all? Go to another part of the world with another predominant religion, and the answers to the Big Questions change. Supernatural answers are as impermanent as local customs like fashion or manners. This problem is illustrated by the Map of World Religions.
Another problem is that
science can also answer life's Big Questions
. It's just that Christians don't like those answers.
Christian apologists may strike back by demanding the answer to some current scientific puzzle—what preceded the Big Bang or a complete theory of abiogenesis, for example. They might say, "Science can't explain where life came from, but Christianity can!"
Anyone can answer a scientific puzzle, but only science provides answers that are worth listening to. Unanswered questions don't embarrass science, they focus future research. Christianity imagines it's adding to the conversation when it gives science the questions that science discovered, just like when Christianity gives humanity the morality that came from humanity.
Worldviews
Christian apologist Frank Turek in Stealing from God (2015) argues that the default worldview is Christianity.
Atheists are using aspects of reality to argue against God that wouldn't exist if atheism were true. In other words, when atheists give arguments for their atheistic worldview, they are stealing from a theistic worldview to make their case.
No, actually Christians steal from the naturalistic worldview. When they cross the street or phone the police or use their computer, they're relying on evidence and science. The naturalistic worldview—that the only factors affecting our lives are natural ones, not magic or the supernatural—is the default view. Christianity is an extra, optional layer. Very few Christians pray for their children to get well rather than taking them to a hospital, ignore traffic as they cross the street with the confidence that God will protect them, or learn French using prayer. Christians have to admit that evidence is pretty useful.
I've responded to an earlier online version of Turek's argument.
Final thoughts
Oxford-math-professor-turned-Christian-apologist John Lennox recently published a book that asks, Can Science Explain Everything? (2019). The more relevant question is: can Christianity explain anything? As a social construct, Christianity might have value, but as an explanation of reality, it is useless. Science has replaced it. Its supernatural claims are groundless.
Some arguments are mic-drop arguments. You deliver the argument, and you can just drop the microphone and walk away. This is one such argument—the God hypothesis answers no questions and so is superfluous.
See this from another angle with this recipe for boiling water: put a pot of water on a hot stove, then take a magic spoon and give the water a single stir, clockwise. Wait for the water to boil.
Christianity is the magic spoon. It reliably explains nothing, and a naturalistic worldview is sufficient.
I would rather have questions that can't be answered
than answers that can't be questioned.
― Richard Feynman
.
Image from Donald Giannatti, CC license
.