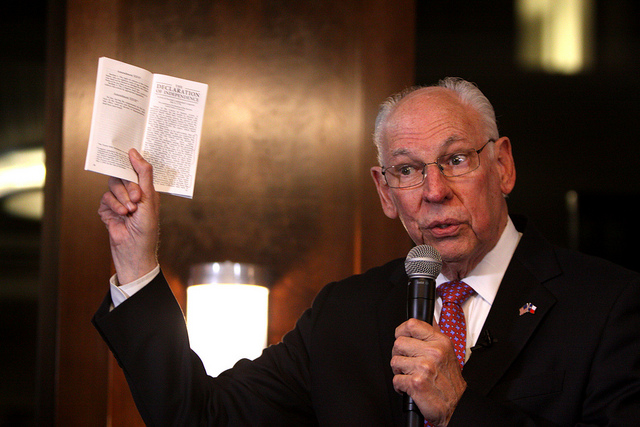 It seems Ted Cruz's dad, Rafael Cruz loves using his spotlight to spew his ignorance.
His son must be so proud!
The senior Cruz explained to a crowd that "the average black does not know" that minimum wage is bad and that they need to be educated about the Democratic Party.
Cruz of course is pushing the age old myth that the Republicans freed the slaves and that Democrats where the "evil" south who opposed civil rights, saying "
Did you know that every member of the Ku Klux Klan were Democrats from the South?"
 However this is Cruz not understanding that the parties had been reversed before the "New Deal" and yes Lincoln was a Republican, but he was a liberal, it was not until after the New Deal that the parties ideological stances changed hands. Good luck finding liberal, democratic KKK members today, a fact Cruz of course didn't bring up.
So in terms of who freed the slaves and who fought for their freedom, it was liberals and it was conservatives who fought to break up the union.
Cruz could stand a good history lesson about US.