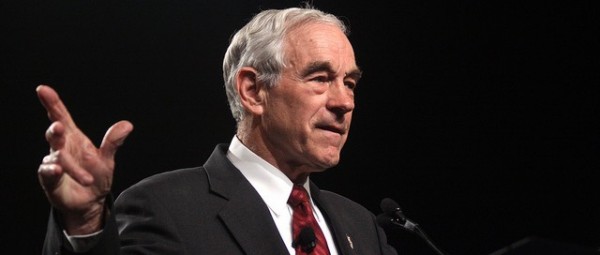 The "not racist" racist Ron Paul is opening his mouth again and proving once again he is just another racist old white guy.
In an interview with Lew Rockwell, shared by BuzzFeed, Paul spoke about being anti-war and the allies he had in congress, or as he saw it, lack of.
"I was always annoyed with it in Congress because we had an anti-war unofficial group, a few libertarian Republicans and generally the Black Caucus and others did not — they are really against war because they want all of that money to go to food stamps for people here," said Paul.
That's right, if Paul is correct in his statement, he is critical of the Black Caucus for wanting food over bombs. He is criticizing lawmakers for thinking of citizens needs over going to war.
If he is incorrect, and he most likely is, he is doing nothing but promoting a racist stereotype and for some reason does not believe black lawmakers could ever oppose war on the grounds that war is just an awful thing and the US should stay out of it whenever possible.
Spoken like a true Republican, err, Libertarian. Or is there a difference?
You can listen to the interview below: