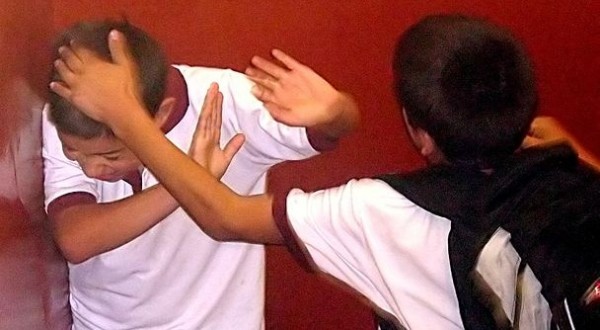 A bill in Kentucky is offering to pay students $2,500 if they "catch" a trans student in the "wrong" bathroom, meaning a bathroom designated for anything other than the students gender assigned to them at birth.
The bills sponsor, Republican state Sen. C.B. Embry says the bill is not bigoted and that he supports anti-bullying legislation and says he has a gay friend.
While claiming he supports anti-bullying legislation, he is sponsoring a bill that pays students to conduct such bullying. Bullying is not only physical assault, but is also the psychological abuse of shaming students for using the bathroom of the gender in which a student identifies.
Yet according to US News,
In 2012, he opposed a bill that would have required schools to ban bullying based on sexual orientation or gender identity, describing existing laws as sufficient.
Embry doesn't believe this law is discriminatory and claims his "gay friend" supports this bill as well. He continued to say he didn't care what trans people do in their own lives, outside of the school,
"They're certainly welcome to live their lives as they choose, if they want to dress as the opposite sex and the school is OK with that, that's fine," Embry says.
But he continued that he didn't believe it was right to make members of the opposite biological sex uncomfortable.
Bills like this support a growing concern for safety in the LGBTQ communities and continued harassment of the trans community in particular.
Coupled with the fact just weeks ago Pope Francis had some irresponsible and hateful words for the trans community, we must be diligent in our actions in fighting for the equality for the entire LGBTQ community and stand up against laws such as this that reward harassment and bullying.