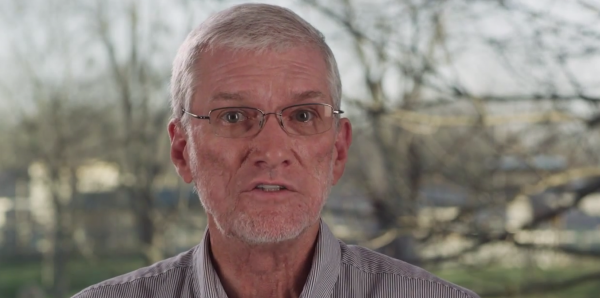 Ken Ham has reached an all new pathetic low.
In a new blog post posted stating that he is saddened by the earthquake in Nepal he jumps straight to a story from the New York Times that reads, "Ancient Collision Made Nepal Earthquake Inevitable," the author continues, "More than 25 million years ago, India, once a separate island on a quickly sliding piece of the Earth's crust, crashed into Asia. The two land masses are still colliding, pushed together at a speed of 1.5 to 2 inches a year. The forces have pushed up the highest mountains in the world, in the Himalayas, and have set off devastating earthquakes."
Ham however has this to say:
"But starting from the history recorded in God's Word we know that this earthquake is not the result of a crash 25 million years ago and slow and gradual processes ever since. Instead, when we start with the history recorded in God's Word, we know that this earthquake is one of the tragic consequences of the Fall and the global Flood of Noah's day."
He continues to ramble on about Noah's flood and that the earthquake:
"[D]id not happen 25 million years ago. This collision of plates would have occurred during the global Flood of Noah's day around 4,350 years ago. This global catastrophe—a judgment on man's wickedness—completely reshaped the globe."
Shame on Ken Ham for using this disaster as an excuse to promote his religious beliefs.
Ham then suggests his readers pray for the victims and their families, but does nothing to offer any actual support.
So to my readers, if you can, please donate to the Foundation Beyond Belief Disaster Recovery Drive and help the people in Nepal now. Not by talking to yourself, but by actually giving these people the aid they really need.
(Image: YouTube Screenshot)