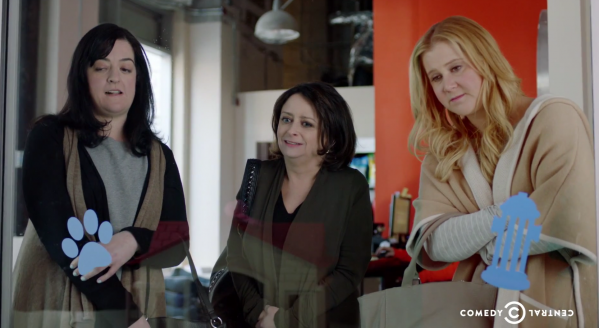 Amy Schumer of Comedy Central's Inside Amy Schumer has a new skit that while making fun of over the top rescued dog owners (and who are we kidding, we all know someone like these ladies), simply demolishes anti-vaxx parents in the process.
While talking about the medication their dogs are on for their mental health issues:
"I didn't get him vaccinated, because Jenny McCarthy said it can cause pawtism," one woman tells Schumer.

"I followed her advice, too," Schumer replies. "I got my dog a cat, because pets make you live longer."
You can watch the whole skit below.
(Image: YouTube Screenshot / Comedy Central)