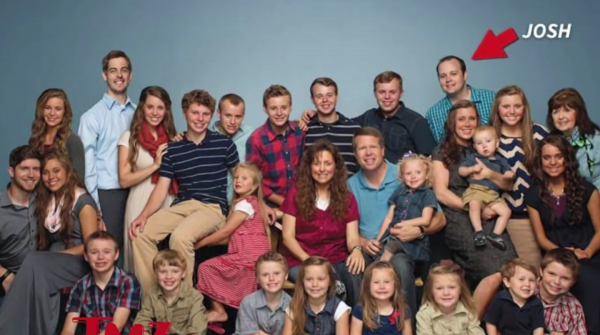 This story is getting more and more strange and suspicious by the day.
After the story broke late last week that Josh Duggar had been accused of sexually assaulting a minor, he eventually admitted to the crimes and we learned his parents worked very hard to cover up the incidents.
Well, according to a story uncovered by USA Today, on Thursday after the story broke Judge Stacey Zimmerman ordered the Springdale Police Department to destroy the original documents:
"The judge ordered us yesterday to expunge that record," [Springdale Police spokesman Scott] Lewis said, adding that similar records are typically kept indefinitely. "As far as the Springdale Police Department is concerned this report doesn't exist."
(You can see the order to expunge here.)
We do not know why she did it, but Hemant Mehta of the Friendly Atheist points out that the judge has close ties to presidential hopeful and former governor Mike Huckabee, who himself came out in support of the Duggars.
According to her re-election website, she was appointed twice by the former governor to special committees:
Appointed by Governor Mike Huckabee and served on the Criminal Detention Facility Review Committee, 1995-1998
Appointed by Governor Mike Huckabee and served on the Arkansas Coalition for Juvenile Justice, 1999-2005
Thankfully her destruction order is a bit too late as most of the documents are leaked, but it is worrying that there could be more we are unaware of that are now gone.
The Duggars and their allies are going to great lengths to protect this story and defend the actions of the pedophile Josh Duggar. After refusing to seek any actual treatment and allow the offender to continue to be around the girls in the house, one starts to wonder if there is more to this story they are trying to keep hidden and their good friend Mike Huckabee seems to be okay with helping them keep it that way.
(Image: TMZ / YouTube Screenshot)