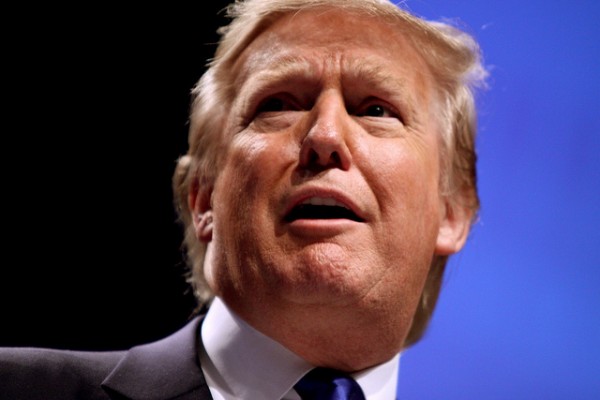 While in reality we have very little to worry about when it comes to Donald Trump actually winning the White House, the idea itself is horrifying.
Not only is he a racist bigot who loves to throw his wealth in people's faces, even in his own candidacy announcement, "I have total net worth of $8.73bn," he said. "I'm not doing that to brag. I'm doing that to show that's the kind of thinking or country needs."
He also has a long history of anti-science comments that make even the most anti-science Republicans look pro-science.
Twitter user  @pourmecoffee rounded up some of the worst that include climate change denial, Ebola paranoia and even worse, anti-vaccination scares in which he calls vaccines dangerous and suggests we need to save our children from them.
The @realDonaldTrump, Man of Science pic.twitter.com/6IBwHLXJXX

— pourmecoffee (@pourmecoffee) June 16, 2015
So let's all just be thankful that his billions of dollars cannot buy him a likable personality.
(Image: Gage Skidmore / Creative Commons)