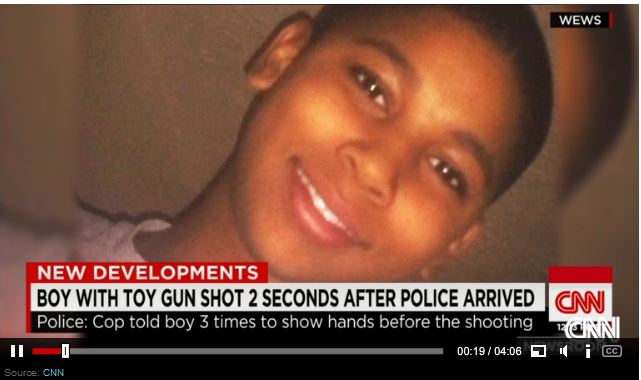 An Ohio judge has ruled that officer Timothy Loehmann, who shot and killed 12-year-old Tamir Rice last year can be charged with murder, manslaughter and reckless homicide. The judge also found probable cause to charge officer Frank Garmback with negligent homicide and dereliction of duty charges.
Judge Ron Adriane ruling came after community leaders took an unusual step of appealing directly to the judge seeking prosecution of the officers.
Rice's family attorney Walter Madison was quoted in The Guardian as saying, "We are very much relieved and it is a step towards procedural justice and people having access to their government."
According to Cleveland.com, however, it may be a while before any charges are filed if ever:
The prosecutor's office will review the case, conduct additional investigations as it sees fit and present the facts to experts for feedback before delivering the evidence to a grand jury. The process could take weeks or months.
The video evidence, in this case, should speak for itself and if the justice system in this country wants to prove itself useful, we will see justice for Tamir.
(Image: CNN.com Screen capture)