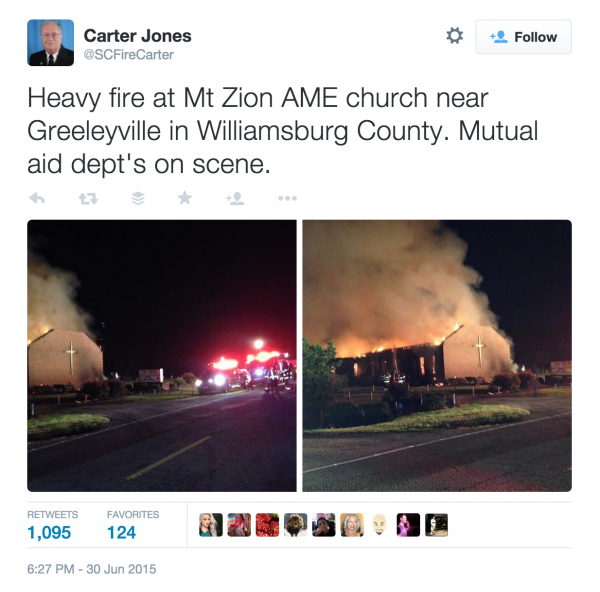 The Mt Zion AME church near Greeleyville, South Carolina, the same church burned to the ground by the KKK in 1995, is on fire as I type this.
Also as I type this, I have MSNBC, Fox News, and CNN open. None have this story, nor the other 6 black churches which have been burned down since the shooting 2 weeks ago at an historic black church in Charleston.
During the Baltimore riots last month, a CVS was burned to the ground and the media could not stop reporting on it. Yet 6 black churches get a mention somewhere near the bottom.
Tell me again how we are living in a post-racial America.