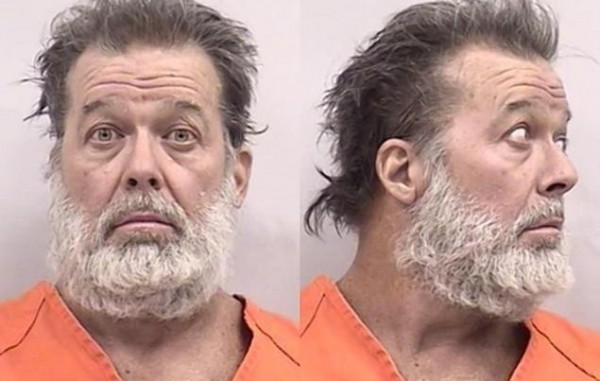 Robert Dear, the gunman who killed three people in a Planned Parenthood shooting in Colorado Springs late last month.
Before the charges against the Christian terrorist were even read Dear started yelling, "I am guilty. There will be no trial. I am a warrior for the babies," according to a report by KKTV.
Anti-abortion advocates had argued we could not know Dear's motives and to call his actions terrorism or part of their movement was wrong, but Dear himself has laid those suspicions to rest once and for all.
Some even went as far as to deny Christian terrorism exists
, and will likely continue to do so, regardless of the statements made by Dear.
The Judge said that Dear's outburst is not an admission of guilt in the courts eyes and the proceedings will continue as planned for now with Dear expected back in court on Wednesday.
[Image: Colorado Springs Police Dept]