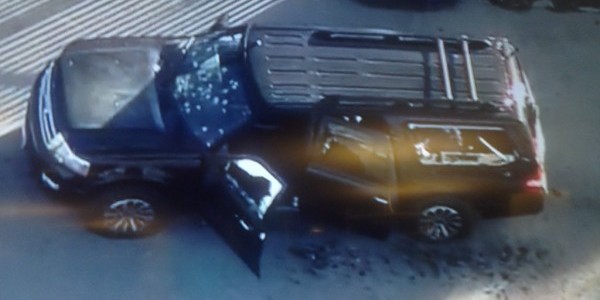 "There were shots fired, officers were involved, and a suspect is down," said Sgt. Vicki Cervantes of the San Bernardino Police Department.
Two suspects were killed in a gun fight and a third was detained by police.
While Cervantes did not confirm if the shooting was related to the earlier incident at a social service's center that left 14 people dead, the suspects were in a black S.U.V. like the one that fled the earlier scene.
[Image: KTLA Video screen capture / Twitter]