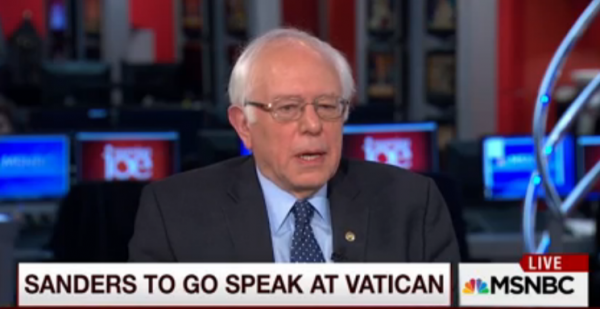 Bernie Sanders told MSNBC's Morning Joe that he has accepted an invitation to speak at the Vatican.
Sanders says he will be speaking about economic concerns with Pope Francis. This is an important topic, one that the pope has taken somewhat seriously during his time in the Vatican.
Yet, while Sanders motivation may be well-meaning, he is still agreeing to have a friendly conversation with someone involved in one of the world's largest child sex abuse scandals, a man, and organization that still dehumanizes homosexuals, transgender men, and women, and still fights to oppress women's rights around the world.
Yes, Sanders can gain a lot by spreading his economic message, but is that message worth pandering to the Catholic Church?