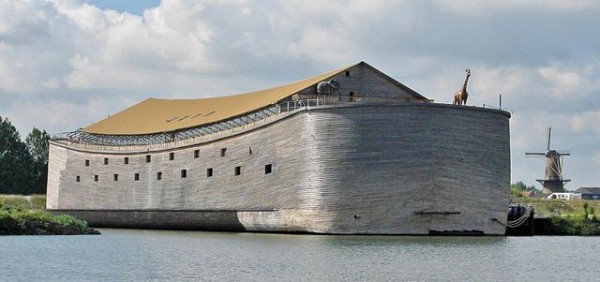 Well, this is a story I could never have imagined writing. A 230-foot Noah's Ark replica collided with a Norwegian Coast Guard ship causing extensive damage to both.
The replica ship was being towed into port in Oslo, Norway when the captain lost control and crashed into the Coast Guard.
Here is actual video of incident:
The video doesn't show the extent of the damage, but it broke open what appears to be a 20-by-20 foot hole in the side of the ark.
The ship is currently on its way to Brazil for the Summer Olympics, making a few stops along the way.
This seems like a perfect metaphor for Ken Ham's upcoming Ark Encounter theme park.