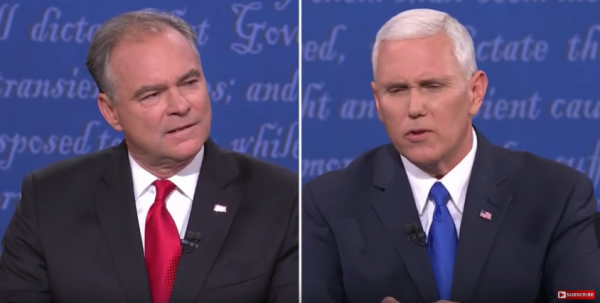 One thing anyone watching Tuesday night's Vice Presidential debate noticed was that Mike Pence spent a lot of time pretending that Donald Trump never talks.
Senator Tim Kaine hammed Pence all night about some of the horrible things Trump has said about women, Vladimir Putin, abortion, immigration, and more. All night Pence shook his head no, saying Trump never said any of these terrible things.
Well, it didn't take long for Hillary Clinton's campaign to string together this ad.
Everyone who reads this blog knows how I feel about Clinton, but wow did she fully destroy Pence in this one.
The Trump campaign should be dead in the water and it would be if it wasn't for that basket of deplorables that seem to think he is worth a vote.