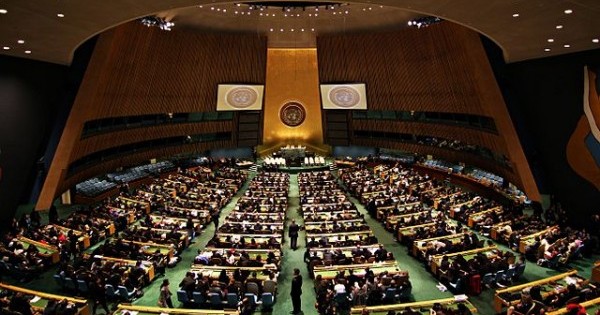 A bill that was referred to the Committee on Foreign Affairs is seeking to end the United States membership in the United Nations.
The bill, H.R. 193, known as the American Sovereignty Restoration Act, was introduced by Rep. Mike D. Rogers [R-AL] and six other co-sponsors.
Should the bill pass it would end the 1947 agreement that the U.N. headquarters will be housed in the U.S., ending peacekeeping operations, removing diplomatic immunity, and ending participation in the World Health Organization.
The act would go into effect two years after it is signed.
While the chances of such a bill passing are small, the bill is in line with the message Trump campaigned on during the election.
The bill is a perfect example of Trump's "America First" policy. It would make the US an island and leave all countries that rely on the UN in dismay as the US in one of the largest countries involved in the organization.
---