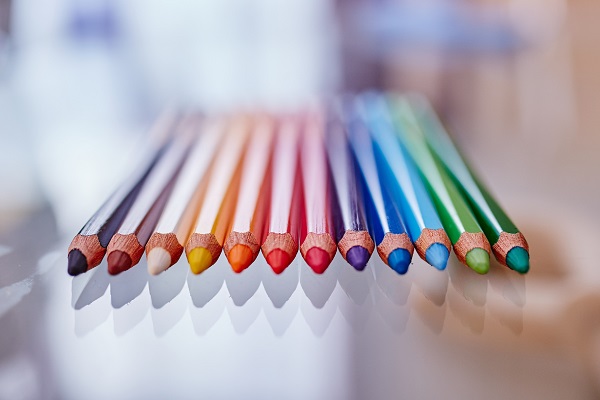 The debate about what lessons American progressives need to take from the 2016 election is just beginning. One of the first shots in that war was fired this month in an editorial by Mark Lilla, "The End of Identity Liberalism", that implores us to stop thinking or talking about race and gender so much. It leaves a lot to criticize:
In recent years American liberalism has slipped into a kind of moral panic about racial, gender and sexual identity that has distorted liberalism's message and prevented it from becoming a unifying force capable of governing.
Notice how Lilla begins his argument: by framing activism on race and gender issues as a "distortion" from the true message of liberalism. He takes it for granted that he has the right to say what liberalism is "really" about and what's a deviation from the right path.
In its best form, liberalism is about recognizing and guaranteeing the basic equality and dignity of all people. It strives to break down all artificial distinctions, whether of class, of race, of gender, or of any of the other excuses that are used to justify treating others as lesser-than.
Was the fight for women's suffrage a distortion? Was the civil rights era a distortion? Was the fight for LGBT rights and marriage equality a distortion? Has liberalism been wrong all along, and only Mark Lilla can put it right? Or is this just another version of the march of progress where social causes that were wildly controversial and divisive in their day become obvious common sense as soon as they triumph?
Hillary Clinton was at her best and most uplifting when she spoke about American interests in world affairs and how they relate to our understanding of democracy. But when it came to life at home, she tended on the campaign trail to lose that large vision and slip into the rhetoric of diversity, calling out explicitly to African-American, Latino, L.G.B.T. and women voters at every stop.
This implies, astonishingly, that it's wrong to recognize the diverse groups that make up an electoral coalition and speak to their specific wants and needs. In Lilla's mind, the only right way to campaign is to treat all your supporters as a blended, amorphous mass with no distinct interests.
It may have escaped him that the reason Republicans can do this is because they don't have a diverse base to appeal to. They've tied their fortunes to a specific demographic group and a specific set of interests. Their one-voice, one-interest strategy simply wouldn't work for the Democrats' rainbow coalition, which draws together people from very different backgrounds and circumstances.
And it needs to be emphasized – because Lilla entirely overlooks it – that despite the undemocratic outcome made possible by the electoral college, Clinton won the popular vote by a hefty margin – 2 million votes and climbing. This is hardly proof that "identity politics" is an electoral dead end.
A convenient liberal interpretation of the recent presidential election would have it that Mr. Trump won in large part because he managed to transform economic disadvantage into racial rage — the "whitelash" thesis. This is convenient because it sanctions a conviction of moral superiority and allows liberals to ignore what those voters said were their overriding concerns.
Whether or not this explanation is convenient, that doesn't make it untrue. If economic disadvantage was the force driving Trump voters, you have to explain why they supported a candidate who promised to take away the hard-won safety-net gains they've achieved under Democrats. In particular, as I wrote last week, many white people who are desperately dependent on Obamacare backed a party that's made destroying Obamacare its overriding goal, with no plan for a replacement.
Paul Krugman's back-of-the-envelope math suggests an astonishing 5.5 million people voted to cut off their own access to health care. Coal miners in particular have benefited from a provision of Obamacare that helps them win compensation for work-related lung disease, and many of them are now dismayed and worried because they didn't think they might actually get what they voted for.
If economic insecurity was the force animating Trump voters, this is an unsolvable paradox. However, the "whitelash" hypothesis explains it neatly: racist rage blinded them to the ways they were voting against their own tangible interests.
Finally, the whitelash thesis is convenient because it absolves liberals of not recognizing how their own obsession with diversity has encouraged white, rural, religious Americans to think of themselves as a disadvantaged group whose identity is being threatened or ignored. Such people are not actually reacting against the reality of our diverse America (they tend, after all, to live in homogeneous areas of the country). But they are reacting against the omnipresent rhetoric of identity, which is what they mean by "political correctness." Liberals should bear in mind that the first identity movement in American politics was the Ku Klux Klan, which still exists.
Lilla doesn't notice how his argument contradicts itself within the same paragraph. Which is it? Are angry white voters reacting to the intrusion of identity politics into their lives? Or did they invent identity politics when they founded the KKK as a movement dedicated to upholding white supremacy in America? You can't have it both ways.
He's so close, yet so far, from recognizing a crucial truth: "identity politics" wasn't invented in the 1990s. People have always formed beliefs, chosen their associations, and voted on the basis of their identities. To put it another way, as long as there's been politics, there's been identity politics. We just didn't call it that, especially when the people whose identities formed the basis of their politics were white men.
Especially in our society, being a white man is considered the neutral, default identity, while everyone else is implicitly treated as a special case. Like the confused and angry fellow who insisted that atheism needs to be kept pure of "ideology", many people – even allegedly liberal columnists – believe that white men banding together to advance their own causes is just the natural state of affairs, unremarkable, unobjectionable. But when women, people of color, and other minority groups do the same, it merits scolding from concern trolls who warn of disaster if we don't stop reminding the world that we have our own concerns.
We need a post-identity liberalism, and it should draw from the past successes of pre-identity liberalism. Such a liberalism would concentrate on widening its base by appealing to Americans as Americans and emphasizing the issues that affect a vast majority of them. It would speak to the nation as a nation of citizens who are in this together and must help one another.
This is the crux of the argument. Even a brief glance over American history would show you that women, blacks, Latinos, and, yes, atheists have been subjected to discrimination in targeted and specific ways throughout the span of our country's existence: Jim Crow, redlining, mass incarceration, coverture laws, workplace harassment, English-only laws, immigration restrictions, religious tests, and on and on. In many cases, the harm done by those prejudicial laws and norms lingers into the present day. We can debate the best way to fix these injustices, but first we have to recognize that they exist.
As I said in one of my earliest posts, you can't fix a problem that you can't see. Lilla wants us to defeat racism without acknowledging its existence – an impossible feat. It's like trying to treat a sick person without diagnosing what's causing their illness. As long as you refuse to admit what's causing the injustices that plague America, your solutions will always be aimed at the wrong targets.
Of course, recognizing the true cause of our divisions is just the first step. The question of how to reach people who'll vote away their own well-being to reinforce racial hierarchy is a hard problem indeed. I don't have any simple answers to offer. But I do know that we – liberals, progressives, Americans in general – have no hope of bringing about lasting change for the better until, and unless, we're able to be honest with ourselves.