I didn't have the best seat, but at least I had a seat, and captured on camera a few moments from the episcopal ordinations of Raymond Chappetto and Paul Sanchez as the newest auxiliary bishops of Brooklyn.
Lining up outside Our Lady of Angels Parish in Bay Ridge, I saw a lot of Knights of the Holy Sepulchre…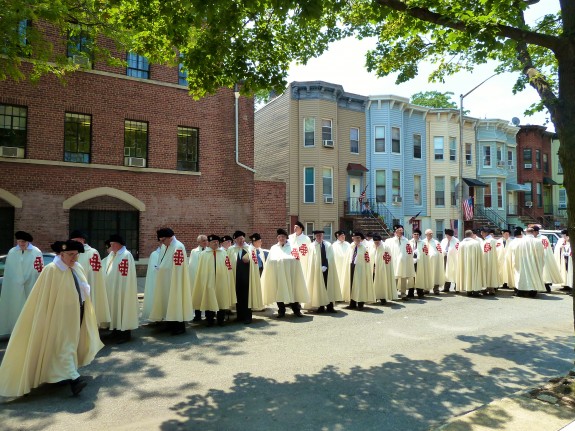 The Ladies were there, too…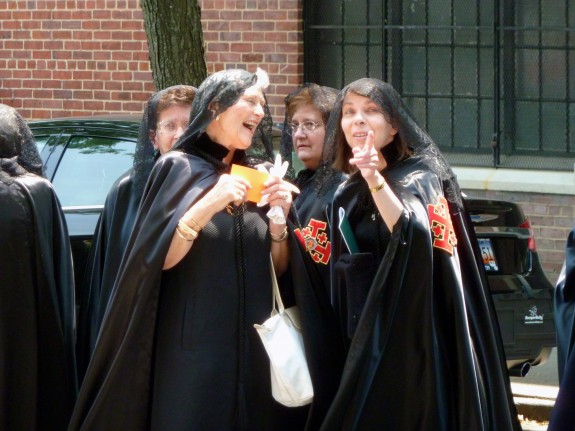 The procession was enormous, and started over 30 minutes before the ordination Mass…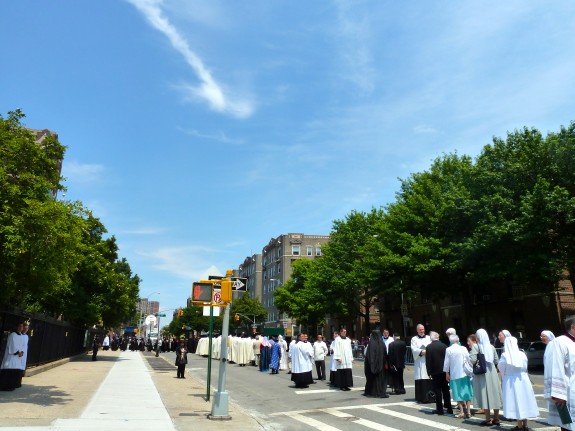 Once inside, one of the first orders of business was the reading of official papal letters by the Apostolic Nuncio, Archbishop Carlo Maria Viganò…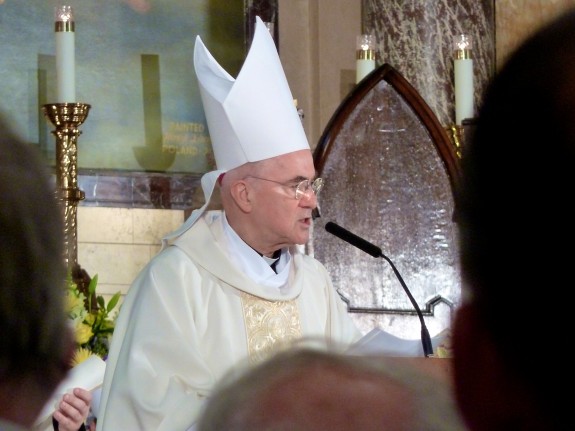 The ordination included Bishop Nicholas DiMarzio laying hands on each of the men…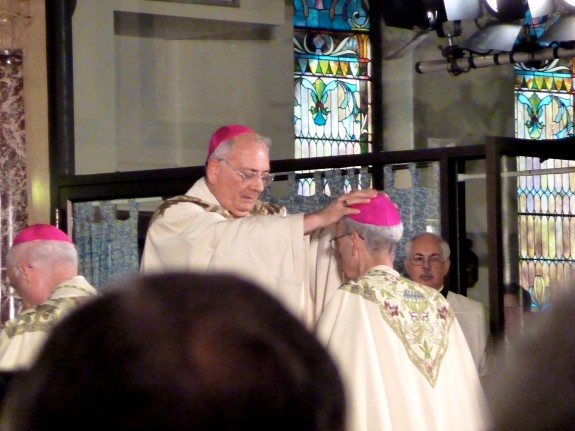 And he also presented them with a mitre and crosier …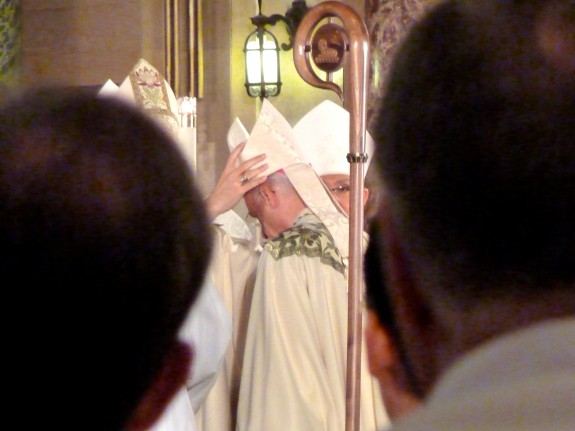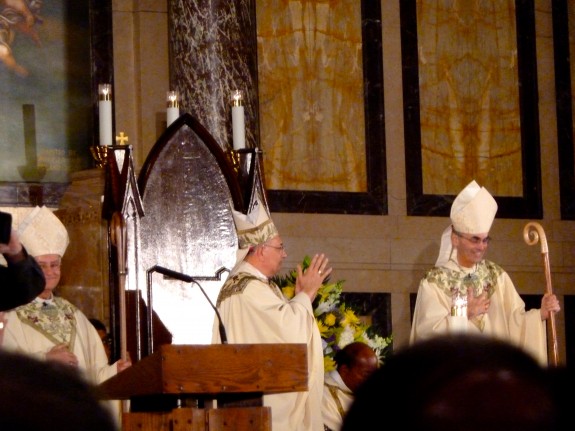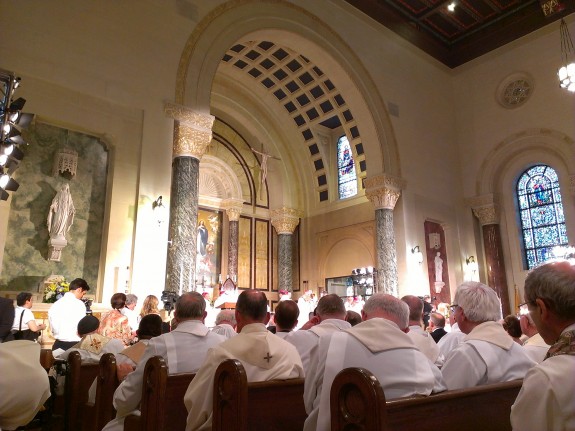 And after the ceremony, the new bishops briefly met the media…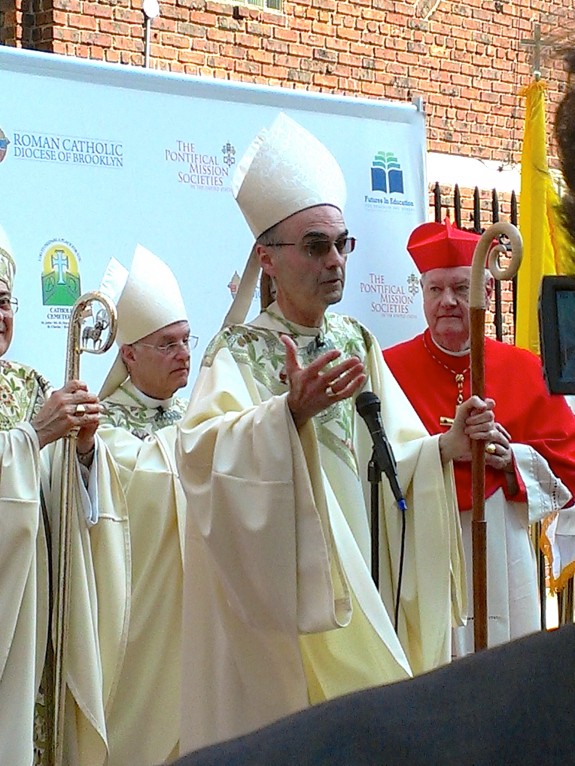 Among other things, Bishop Ray becomes the pastor at St. Kevin's in Flushing, while Bishop Paul becomes the pastor at my parish, Our Lady Queen of Martyrs in Forest Hills.
The sense of joy and gratitude at the ordination was palpable.  These are two men who are not only liked, but loved.  And they both clearly love the church in Brooklyn, and the growing flock they'll help shepherd.
Here's part of the Prayer of Ordination:
Grant, O Father, knower of all hearts, that these your servants, whom you have chosen for the office of Bishop, may shepherd your holy flock.  Serving you night and day, may they fulfill before you without reproach the ministry of the High Priesthood; so that, always gaining your favor, they may offer up the gifts of your holy Church.  Grant that, by the power of the Spirit of the High Priesthood, they may have the power to forgive sins according to your command, assign offices to your decree, and loose every bond according to the power given by you to the Apostles.  May they please you by their meekness and purity of heart, presenting a fragrant offering to you through your Son Jesus Christ, through whom glory and power and honor are yours, with the Holy Spirit in the holy Church, now and forever and ever.  Amen.
And a big "Amen" to all that.  Congratulations, gentlemen!  Ad multos annos!