Here's the first image of the new deacons, ordained by Bishop Robert Baker on December 1, 2018, at the Cathedral of Saint Paul in Birmingham. I can't think of a better way to begin a new liturgical year than with a big new class of deacons.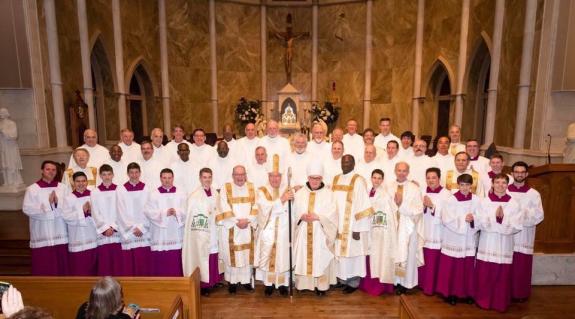 A complete list of names: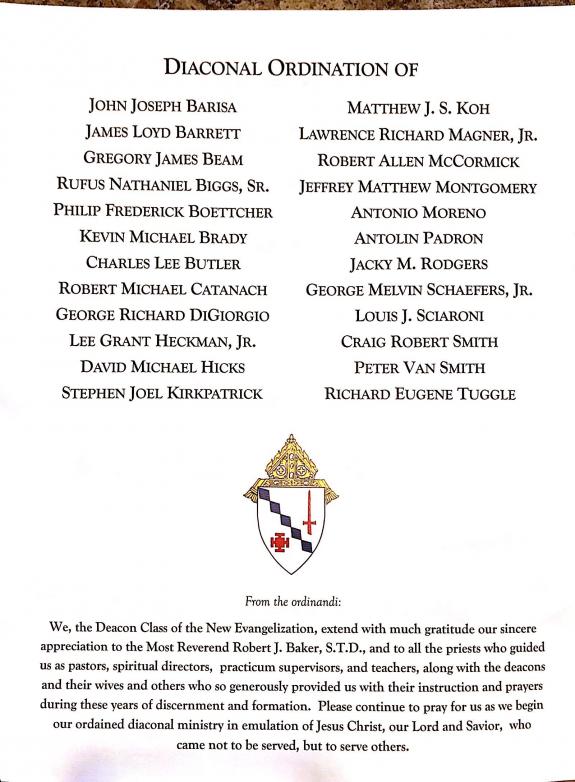 Congratulations, brothers, and welcome! Ad multos annos!