You can tell when people are suffering from a derangement syndrome about a specific person. When you hear them constantly making idiotic arguments that they would never make about people on their own side of the fence, you know that's what you're dealing with. A perfect example: People freaking out about Obama wearing a tan suit at a press conference.
Rep. Peter King made a ridiculous statement about it and Bryan Fischer went off on it on his radio show, along with an old lie about Reagan supposedly being so respectful that he refused to even take off his suit coat in the oval office.
Bryan Fischer was very disappointed in President Obama choice of attire during yesterday's press conference, saying that his suit demonstrated that Obama simply "does not take the responsibilities of the office of the presidency seriously."

"This is not presidential dress. It's not professional," Fischer declared, asserting that President Ronald Reagan had so much respect for the office that he would not even take off his suit coat while he was in the Oval Office.
httpv://youtu.be/20R_Wtw_srU
And I'm absolutely positive that Fischer said the same thing when Reagan and both Bushes wore tan suits: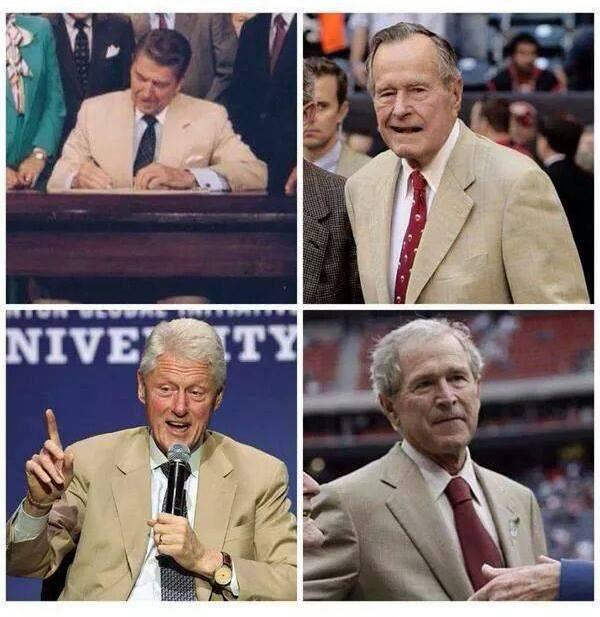 To be fair, though, those presidents were white.