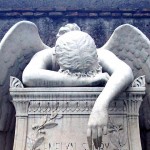 Even after Robert Dear, the murderous sociopath who killed several people and wounded even more at a Planned Parenthood clinic in Colorado Springs, declared in open court that he did it because of his anti-abortion views, Focus on the Family is still desperately trying to pretend otherwise. Like by claiming he was just high on marijuana edibles.

But one diehard skeptic, it seems, is Stuart Shepard of CitizenLink, the political arm of the Colorado Springs-based Focus on the Family.

In an interview on "The Meeting House," an Alabama Christian radio program that was posted on the program's website last Friday, Stuart speculated that Dear just "ended up at Planned Parenthood" and that he could have been having a "psychotic episode" caused by marijuana edibles.

"If you trace his path backwards from where he ended up at Planned Parenthood to that grocery store where the first person was shot and go back another half mile, you know what they sell there?" he asked. "It's a couple of marijuana shops."

"I don't know the facts of this case," he acknowledged, "but I'm sure law enforcement is looking into this, we've had multiple instances of people consuming what are called marijuana edibles … I'd just be curious to know if he stopped by one of those. We've had a number of folks who have eaten these things and then had psychotic episodes."

"It's the kind of thing that happens when you make marijuana legal in a state," he argued, "but it doesn't get reported widely because it doesn't fit the narrative of the mainstream news media that's very, you know. Well, the same thing's happening here, you wonder, you know, what exactly happened."
*headdesk* Yes, it's the kind of thing that happens when you make marijuana legal in a state. Like all the other times….nope, no examples. Nice try though. I've had pot edibles. I've been stoned out of my mind on them. I couldn't have shot anyone if my life depended on it. Hell, I could hardly make it to the kitchen to get a drink.