Like the rest of the Christian right, Ted Cruz has a virtual fetish for claiming to be persecuted whenever Christian privilege is questioned or when they aren't allowed to impose their views on everyone else. So on Meet the Press on Sunday, he invented out of whole cloth a new faux persecution claim: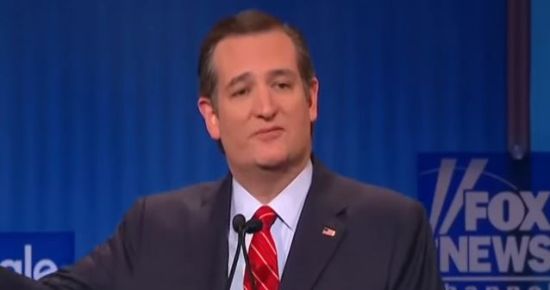 "If liberals are so confident that the American people want unlimited abortion on demand, want religious liberty torn down, want the Second Amendment taken away, want veterans' memorials torn down, want the crosses and Stars of David sandblasted off of the tombstones of our fallen veterans, then go make the case to the people."
Hey Ted, can you name just one single person who has demanded that crosses and Stars of David be sandblasted off the tombstones in of veterans? Anyone, anywhere, at any time? No? Then you're just plain full of shit. We have fought for atheists, Wiccans and others to have their own symbols to put on their tombstones, which your twisted brain may have translated into some sort of persecution for Christians, but your dystopic fantasies don't match reality. The only thing they have to sell is fear itself.
http://www.mediaite.com/tv/ted-cruz-liberals-want-crosses-and-stars-of-david-sandblasted-off-soldiers-tombstones/#ooid=pmdG13MDE68Zmv-QdqpxPRSophRn728t