Gabriel Sherman has a long and detailed look inside the Trump campaign and there's not a lot there that surprises me. Trump has no pollsters, no real advisers, he sets his own strategies and says what he wants to say. We already knew that. But then there's this little tidbit tucked in there: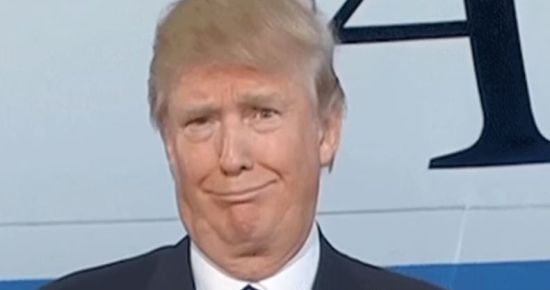 To break out of the pack, he made what appears to be a deliberate decision to be provocative, even outrageous. "If I were totally presidential, I'd be one of the many people who are already out of the race," Trump told me. And so, Trump openly stoked racial tensions and appealed to the latent misogyny of a base that thinks of Hillary as the world's most horrible ballbuster.

It was also thanks to some information he had gathered that Trump was able to do something that no other Republican has done before: take on Fox News. An odd bit of coincidence had given him a card to play against Fox founder Roger Ailes. In 2014, I published a biography of Ailes, which upset the famously paranoid executive. Several months before it landed in stores, Ailes fired his longtime PR adviser Brian Lewis, accusing him of being a source. During Lewis's severance negotiations, Lewis hired Judd Burstein, a powerhouse litigator, and claimed he had "bombs" that would destroy Ailes and Fox News. That's when Trump got involved.

"When Roger was having problems, he didn't call 97 people, he called me," Trump said. Burstein, it turned out, had worked for Trump briefly in the '90s, and Ailes asked Trump to mediate. Trump ran the negotiations out of his office at Trump Tower. "Roger had lawyers, very expensive lawyers, and they couldn't do anything. I solved the problem." Fox paid Lewis millions to go away quietly, and Trump, I'm told, learned everything Lewis had planned to leak. If Ailes ever truly went to war against Trump, Trump would have the arsenal to launch a retaliatory strike.
Very, very interesting.