Operation Save America, one of the most extreme of all the forced birth groups, convened an "ecclesiastical court" in Wichita, Kansas, where they declared all the Supreme Court rulings they didn't like to be "null and void." Because that totally makes them unenforceable.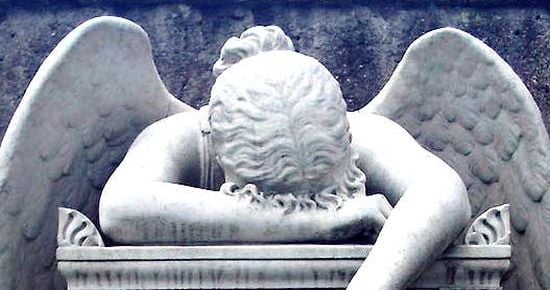 As such, organizers convened an "ecclesiastical court" in front of Wichita's federal courthouse on Thursday to hold the federal courts and the Supreme Court in "contempt" of God's law, as determined by them. Eight OSA members, holding coffin-shaped signs with the names of Supreme Court cases on church-state separation, reproductive rights and LGBT equality, took turns coming to the microphone to read "charges" against the federal courts…

The "charge" based on Roe v. Wade held that "America has committed domestic terrorism in the womb, and we are reaping terrorism in our streets." The charge based on Planned Parenthood v. Casey, which upheld the central finding of Roe, linked the case to the 1999 Columbine school shooting, saying that the court "declared that man can determine his own reality, standards and meanings apart from the objective truth of Almighty God," as the Columbine shooters did.

On Lawrence v. Texas, the case striking down bans on consensual sex between adults of the same sex: "Homosexuality means the burning out of man. It will destroy those who practice this perversion and nations that condone it."…

"Yes, the Supreme Court of the United States of America has betrayed our God, our nation, our people, our children, and has invited the wrath of Almighty God to come upon us — all of us," he said…

He led the crowd in declaring: "We cancel these wicked decisions. We render them null and void. We prohibit their enforcement upon America and its citizens. We declare with one voice that these wicked decrees are no longer binding upon us, our children or our nation."
Yep, that oughta do it. This reminds me of Larry Klayman and his "citizen grand juries" that hand down "indictments" against politicians he hates. Basically, they're playing dress up and pretend. It's almost cute.