The Department of Homeland Security is now working with states to protect their voting systems from cyber-attack, which any rational person would consider to be a very good thing given how vulnerable they are. Which is why Michael Savage doesn't think that.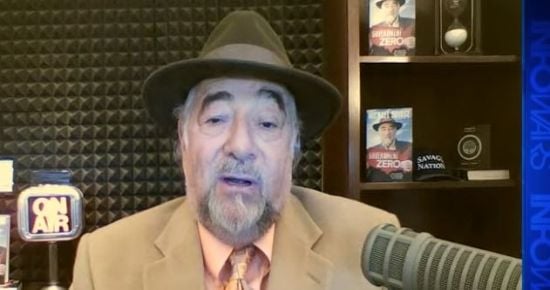 Michael Savage expressed outrage yesterday over reports that the Department of Homeland Security is trying to work with states to combat potential security risks, which the conservative radio host said amounts to "an absolute coup."

He alleged that President Obama is addicted to criminal behavior much like a drug addict, describing him as "a man who is seeking a greater thrill to see what he can get away with next" who "has to escalate his crimes against America."

Savage, a fervent supporter of Donald Trump, said that Obama administration officials "are basically telling us that if Trump wins, they'll suspend the election because something is going to happen, or they're going to take control of the election to make sure Trump can't win."
Of course, if DHS didn't do anything then he would be pushing the opposite conspiracy — "See, Obama wants the voting machines hacked so he can steal the election from Donald Trump! Tyranny!" When the only thing you have is conspiracy theories, everything looks like a conspiracy.