Brian Stetler at CNN reports that while the executives at Fox News are publicly standing by their star host Bill O'Reilly after the New York Times report on the $13 million they've paid out to settle sexual harassment suits against him, their support may have its limits.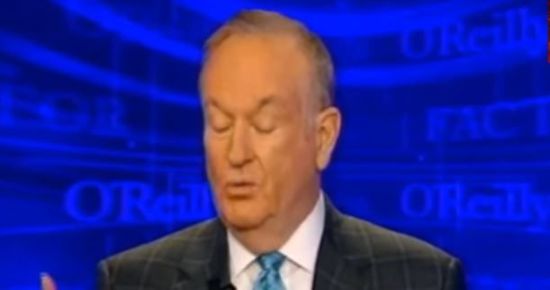 Murdoch and his sons are standing near O'Reilly, although not right next to him, by renewing his contract, but not issuing a full-throated defense.

And Fox's executives are waiting and watching, anticipating that more women will come forward with allegations against O'Reilly…

Murdoch associates winced on Saturday when The New York Times reported that five women received settlement payouts after accusing O'Reilly of harassment or verbal abuse. The Times said its reporting "suggests a pattern:" O'Reilly would wield his influence to "pursue sexual relationships" with women at Fox.

The story stung, but it was not surprising. For one thing, Fox executives and O'Reilly's representatives had known the Times investigation was in the works for months.

But they didn't need an investigation to know about O'Reilly's reputation. Inside Fox, there is a recognition that O'Reilly is a cable news legend, a loudmouth beloved by Fox's base — but that he's also a liability because of his personal behavior…

The support has limits, however. Two executives, speaking on condition of anonymity, suggested Fox is taking a wait-and-see approach to the controversy that's been triggered by the Times investigation.

The case has parallels to professional sports, in which the business interests of teams and leagues sometimes override concerns about players' off-the-field behavior as millions of people look past the unsettling news coverage and tune in for the show…

Two sources said reporters at the Times were aware of other allegations against O'Reilly, beyond the ones that were described in the story.

Times reporter Emily Steel said on "Reliable Sources" that "the facts in the story, that we put in the story, are the facts that we thought were ready to go."
If more revelations come out and more women come forward, which seems quite likely to me, this could all change. And wouldn't it be nice to finally see a guy like O'Reilly get knocked off his pedestal for such behavior?