The Republicans who run the state of Oklahoma are very upset about environmentalists protesting against old pipelines, so upset that they just passed, and the governor signed into law, a bill that punishes those who "conspire" to foster such protests.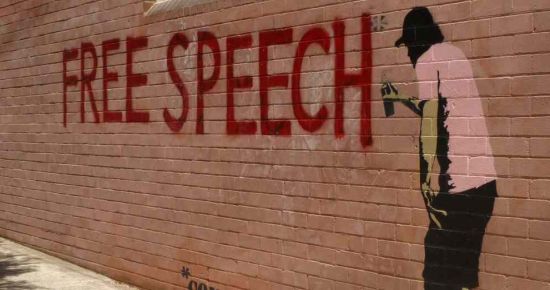 A STATUTE AIMED at suppressing protests against oil and gas pipelines has been signed into law in Oklahoma, as a related bill advances through the state legislature. The two bills are part of a nationwide trend in anti-protest laws meant to significantly increase legal penalties for civil disobedience. The Oklahoma law signed this week is unique, however, in its broad targeting of groups "conspiring" with protesters accused of trespassing. It takes aim at environmental organizations Republicans have blamed for anti-pipeline protests that have become costly for local governments.

The statute Oklahoma governor Mary Fallin approved Wednesday was rushed into immediate effect under a provision that declared the situation "an emergency." It will dramatically increase penalties against protesters who trespass on property containing a "critical infrastructure facility."

Under the newly signed trespassing law individuals will face a felony and a minimum $10,000 fine if a court determines they entered property intending to damage, vandalize, deface, "impede or inhibit operations of the facility." Should the trespasser actually succeed in "tampering" with the infrastructure, they face a $100,000 fine or ten years of imprisonment.

Significantly, the statute also implicates any organization "found to be a conspirator" with the trespasser, threatening collaborator groups with a fine "ten times" that imposed on the intruder — as much as $1 million in cases involving damage.

A section of the law defining "critical infrastructure" includes various types of fossil fuel facilities. Oklahoma is a center of the oil and gas industry and home of the self-styled "Pipeline Crossroads of the World" in Cushing. The state has seen a dramatic increase in earthquakes since the nation's fracking boom began, as companies began pumping wastewater produced from hydraulic fracturing underground. The Oklahoma Oil and Gas Association is a supporter of the legislation.
Of course they are. This bill will likely be struck down by the courts, but similar bills are pending all over the country.