Timothy O'Brien, the journalist unsuccessfully sued by Trump for writing a book saying he exaggerated his wealth (which Trump admitted to during his deposition, along with dozens of other lies), has an article at Bloomberg detailing the possibly troubling relationship between Trump, the Russians and the defunct property company the Bayrock Group.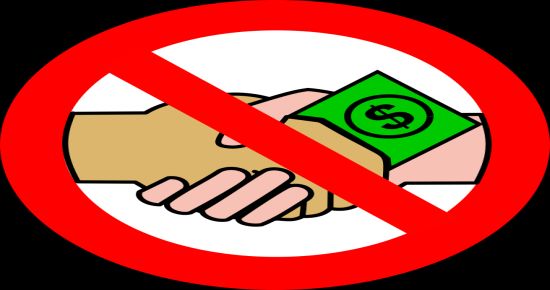 In that context, a troubling history of Trump's dealings with Russians exists outside of Russia: in a dormant real-estate development firm, the Bayrock Group, which once operated just two floors beneath the president's own office in Trump Tower.

Bayrock partnered with the future president and his two eldest children, Donald Jr. and Ivanka, on a series of real-estate deals between 2002 and about 2011, the most prominent being the troubled Trump Soho hotel and condominium in Manhattan.

During the years that Bayrock and Trump did deals together, the company was also a bridge between murky European funding and a number of projects in the U.S. to which the president once lent his name in exchange for handsome fees. Icelandic banks that dealt with Bayrock, for example, were easy marks for money launderers and foreign influence, according to interviews with government investigators, legislators, and others in Reykjavik, Brussels, Paris and London. Trump testified under oath in a 2007 deposition that Bayrock brought Russian investors to his Trump Tower office to discuss deals in Moscow, and said he was pondering investing there.

"It's ridiculous that I wouldn't be investing in Russia," Trump said in that deposition. "Russia is one of the hottest places in the world for investment."

One of Bayrock's principals was a career criminal named Felix Sater who had ties to Russian and American organized crime groups. Before linking up with the company and with Trump, he had worked as a mob informant for the U.S. government, fled to Moscow to avoid criminal charges while boasting of his KGB and Kremlin contacts there, and had gone to prison for slashing apart another man's face with a broken cocktail glass.

In a series of interviews and a lawsuit, a former Bayrock insider, Jody Kriss, claims that he eventually departed from the firm because he became convinced that Bayrock was actually a front for money laundering…

Trump has said over the years that he barely knows Sater. In fact, Sater — who former Bayrock employees say met frequently with Trump in the Trump Organization's New York headquarters, once shepherded the president's children around Moscow and carried a Trump Organization business card — apparently has remained firmly in the orbit of the president and his closest advisers.

Sater made the front page of the New York Times in February for his role in a failed effort — along with Trump's personal attorney, Michael Cohen — to lobby former National Security Adviser Michael Flynn on a Ukrainian peace proposal.
There are multiple reports that Robert Mueller's investigation includes Sater and other Russians with close ties to Putin and other oligarchs in that country. There are lots of details to fill out, of course, before we know what was really going on there, if anything. But that's exactly why you have an FBI that does such investigations.