Professional con man Lance Wallnau is concerned that the split between Steve Bannon and Donald Trump is going to hurt his theocratic agenda, so he and his followers are praying for Jesus' blood to be spilled around and for that somehow to lead the two of them to reconcile.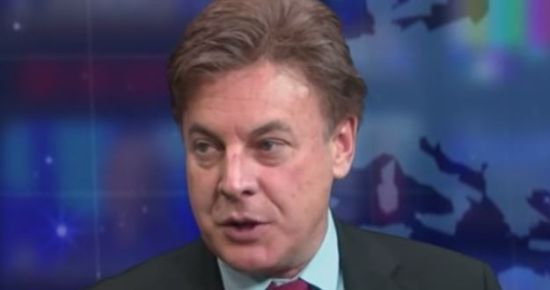 News is all abuzz with unflattering and incendiary quotes from Steve Bannon to a writer who is releasing a "tell all" book expose on the President and team.

The biting and devouring of Bannon against the Trump family and the President firing back was headlined by Drudge who is in a cut throat competition against Breitbart News. It's a lose/lose arrangement all around! Strife is of the devil – especially when it ignites people on the same side!…

So I got this urgency to pray for Steve Bannon and intercede for the relationship with Donald Trump. They need to work together not against each other. This is how Leviathan tears things up. You that are spiritual, judge what I'm saying.
Well I'm not "spiritual" (whatever that is), but I'll judge what you're saying: You're full of crap. Always. But his followers are joining in.
Thx for update.. prayer declarations, praying in agreement n casting out leviathan spirit… and applying the Blood of Jesus to keep these 2 together … In Jesus' name.
You can't just go spilling the blood of Jesus like that! You must protect his precious bodily fluids, Dr. Strangelove.