Steve Bannon testified before the House Intelligence Committee as part of their Russia investigation and apparently refused to answer almost any questions about his time at the White House. But Axios reports that he did screw up and mention a conversation that Robert Mueller will certainly want to know more about.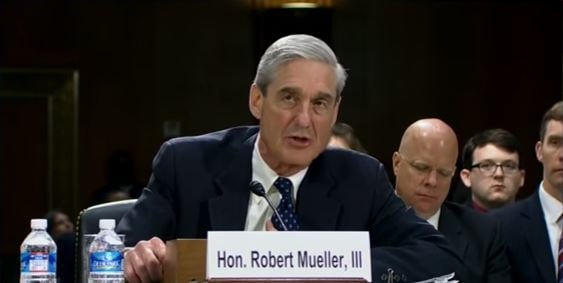 Steve Bannon made one conspicuous slip up in his closed-door hearing on Tuesday with the House Intelligence Committee, according to four sources with direct knowledge of the confidential proceedings. Bannon admitted that he'd had conversations with Reince Priebus, Sean Spicer and legal spokesman Mark Corallo about Don Junior's infamous meeting with the Russians in Trump Tower in June 2016.

Why it matters: The meeting — and the subsequent drafting of a misleading statement on Air Force One — has become one of the most important focal points of the Russia investigations, both on Capitol Hill and within Robert Mueller's team, because it provides the closest thing that exists to evidence that the Trump campaign was willing to entertain collusion with Russians.

Bannon immediately realized he'd slipped up and disclosed conversations he wasn't supposed to discuss, because they happened while he was chief strategist in the White House. Throughout the rest of the session, committee members — in particular Republican Trey Gowdy and Democrat Adam Schiff — hammered Bannon over the fact that he'd mentioned those conversations but refused to discuss anything else about his time in the White House.
That means he might have implicated himself in part of the attempt to cover up that meeting, or he at least has more knowledge of it than previously known. You can bet that Mueller will be all over that. And with Mueller, he can't claim executive privilege to get out of it. He can plead the 5th Amendment though. We'll see what happens.